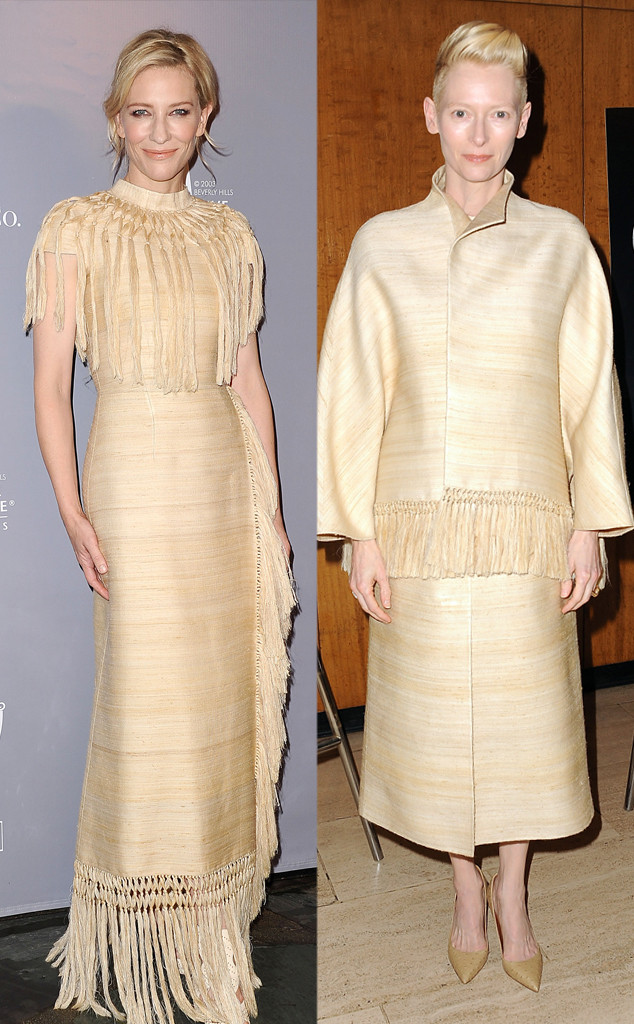 Jason LaVeris/FilmMagic; Angela Weiss/Getty Images
This is a very a curious case of matching couture. Did both Cate Blanchett and Tilda Swinton stay at the same Moroccan B&B, fall in love with the hotel room carpet and steal some swatches for their dress maker? Or is this a Sound of Music style scenario? Something happened to both their real red carpet looks and a stylish fräulein fixed them up a curtain-created look?
Shockingly, both looks were created by the iconic house of Valentino, which either means Mr. Valentino also stayed at that B&B or he has a thrifty nun working in his shop.