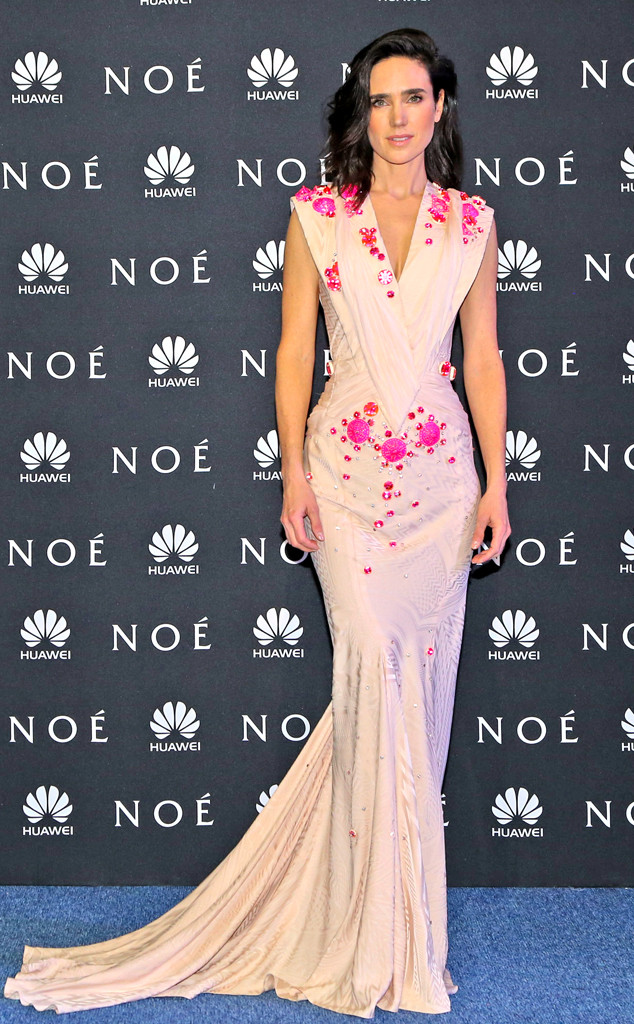 Victor Chavez/Getty Images for Paramount Pictures International
Our first reaction when we saw Jennifer Connelly's dress was yum! Not sure if those are super-sized Dots or custom-made Jolly Ranchers, but they look like strawberry and watermelon-flavored dreams! The fact that they're stuck on what appears to be a very expensive dress is confusing, but no less fabulous.
No, this is not some wardrobe malfunction caused by the Winter's Tale star's messy kids. It's Candy Land couture from the house of Givenchy.