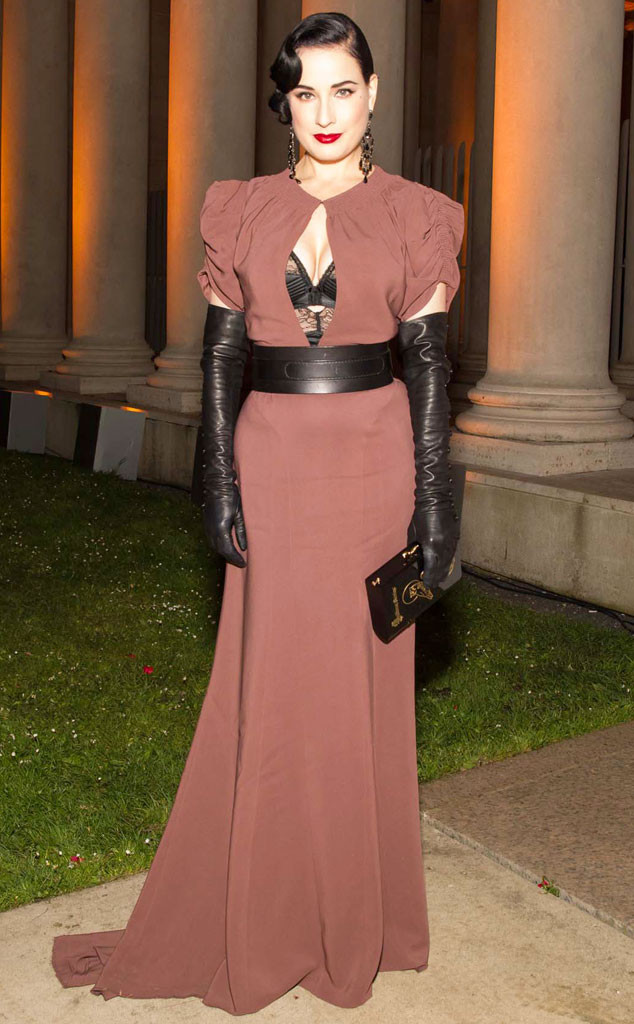 Drew Altizer/Sipa USA
Dita Von Teese is certainly not shy when it comes to showing her bra. She's a burlesque dancer with her own lingerie line! But this rose-colored dress doesn't offer up the typical peekaboo top. That giant, gaping hole in the middle of the bodice looks like it popped open after a giant arm gesture!
If the Von Follies designer was going to show off her undergarments, wouldn't she do it in a less awkward fashion?