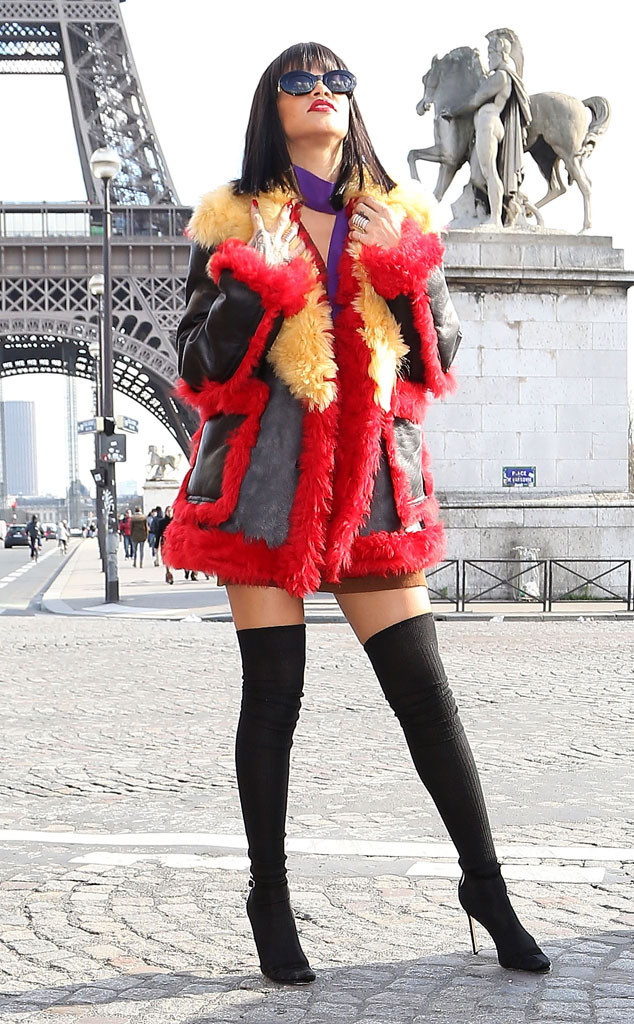 Marc Piasecki/GC Images
This colorful combo on Rihanna makes her look like she's wearing one costume for two totally different movies.
First, we thought the Miu Miu design made for a dramatic and dangerous eastern European spy. She'd have a scary Slavic name like Stolichnaya (yes, also a scary Russian vodka), carry a gold pistol in her garter and woo James Bond with her fire red lips and total lack of emotion. But there's something about that hot mess of a coat that reminds us of an equally vicious character. One who stole a sweet orphan's locket and then sang about it while making some bathtub gin.