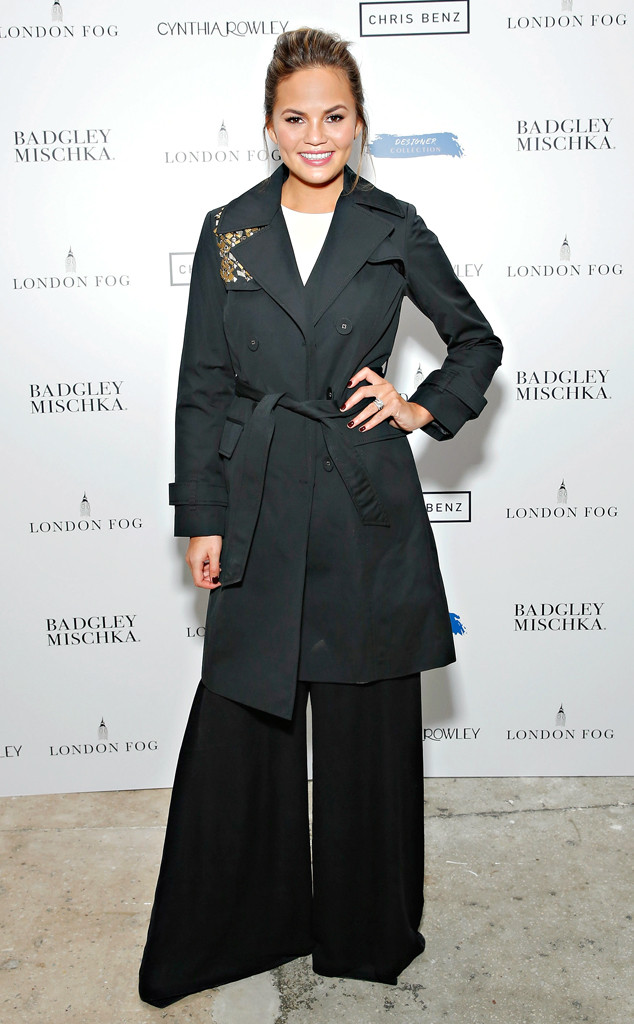 Cindy Ord/Getty Images
We've heard of "boyfriend jeans" but Chrissy Teigen may be taking significant other sharing to a whole new level. Either she accidentally threw on hubby John Legend's pants or this supermodel has lost all sense of her size.
Though, these bell bottoms would probably be just as big on the "All Of Me" singer. Maybe this is the pair they wear together for some kind of weird cuddle sesh? Or could Chrissy be showcasing a clever new way to make yourself look super thin?