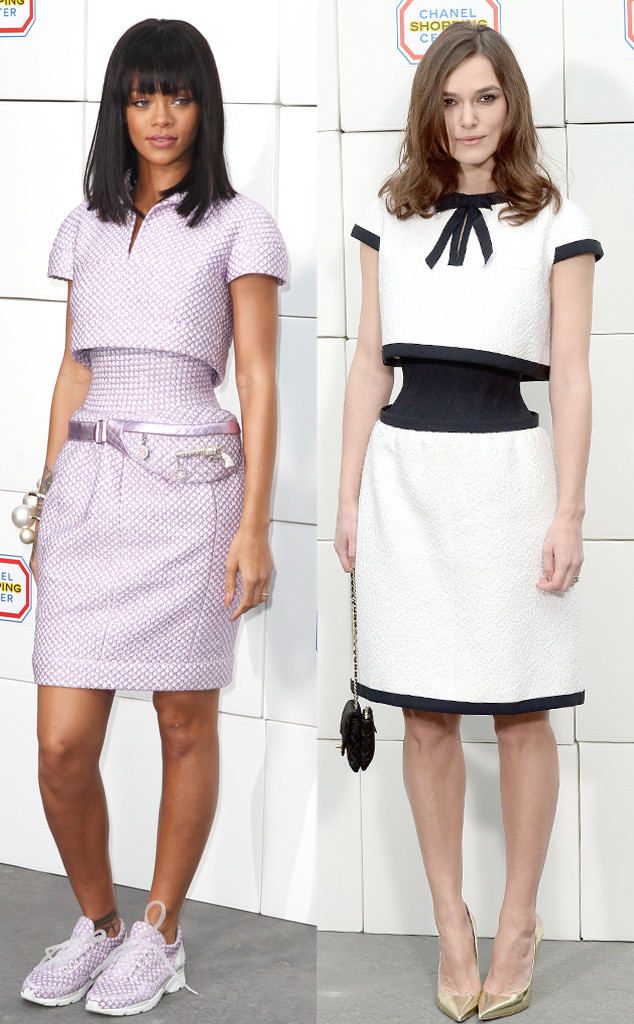 Antonio de Moraes Barros Filho, Dominique Charriau/WireImage
Now that Rihanna is involved in this fashion mess, we're legitimately concerned. Just yesterday we attempted to explain Keira Knightley's magician malfunction dress (she obviously got sawed in half but never put back together), and now the "Stay" singer is wearing the exact same style.
Is this chancy Chanel miss going to turn into a chic French trend? Merci don't say oui! We're all about a small waist, but the Jack Ryan: Shadow Recruit star and the "Can't Remember to Forget You" crooner look ill!