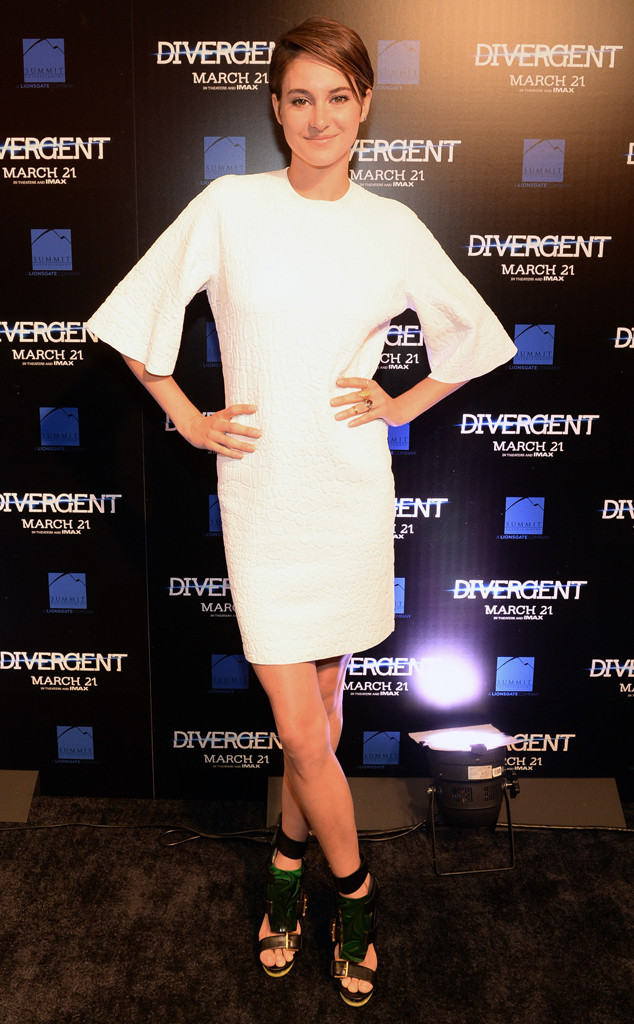 Rick Diamond/Getty Images for Allied-THA
Confession: we've been anxiously awaiting Shailene Woodley's film release run. The Divergent star can be very hit-or-miss on the red carpet, but we hoped that this major movie moment would kick her attire up to A-list level.
Something about this first look makes us think that the Descendants actress is going to get there - if not surpass it. The LWD is a major change from her typical boho-meets-grunge get-up, plus we're blown away by those black bootie sandals. The only issue is the butterfly sleeve...