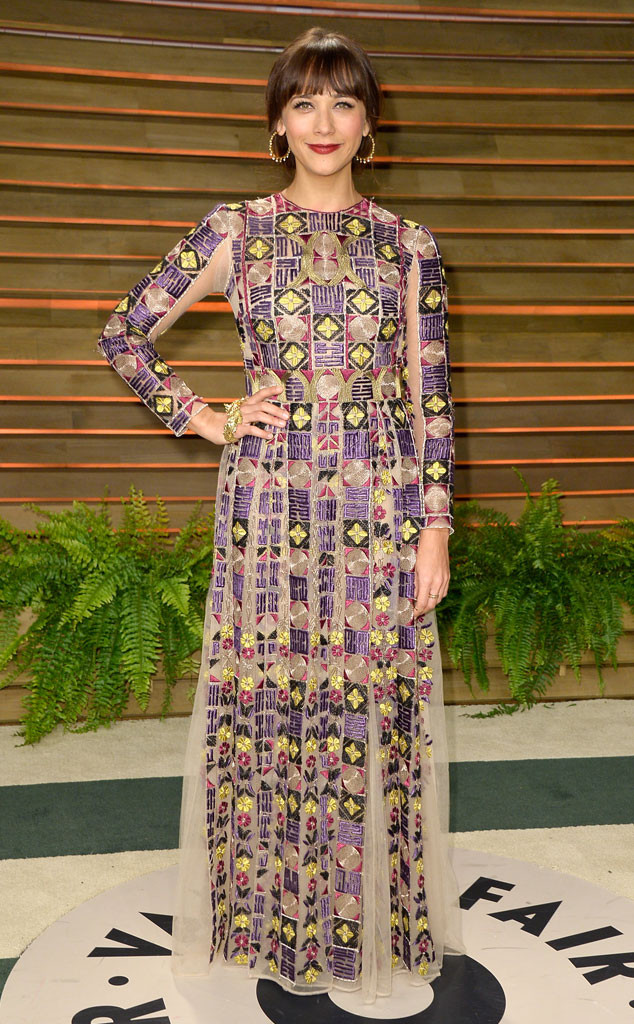 Pascal Le Segretain/Getty Images
We get it, Rashida Jones. It's been cold and rainy in LA, so you were cozied up on the couch binge-watching House of Cards up until your limo for the Vanity Fair Oscars party arrived. But it looks like you missed a step between getting up from the sofa and leaving the house...
It pains us to nitpick our favorite former Parks and Recreation star, but this schmatta is unacceptable for any event related to the Academy Awards.