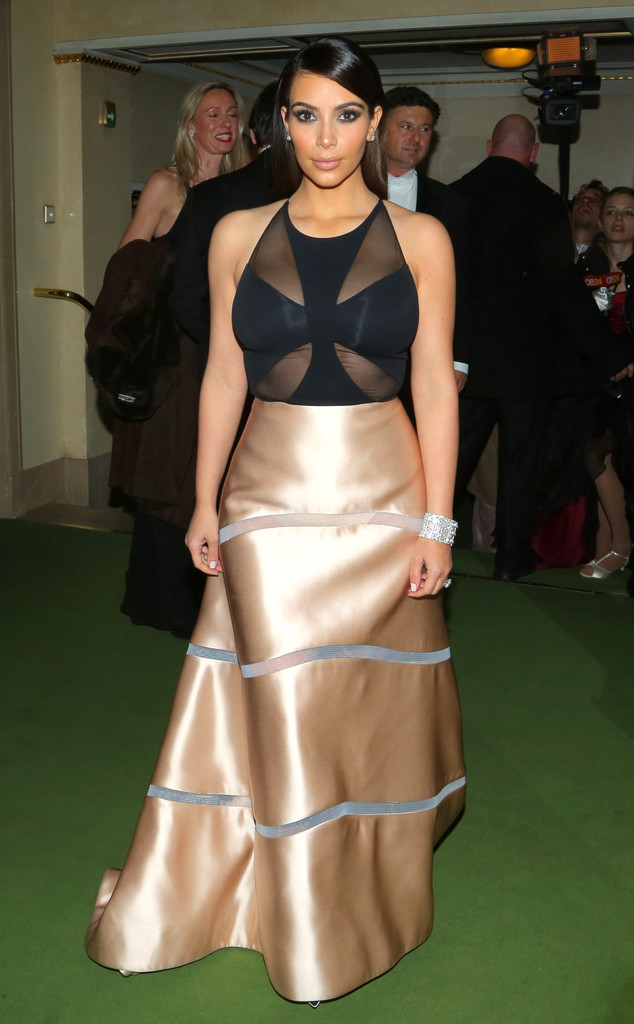 Brian Prahl / Splash News
There's a lot we love about Kim Kardashian's Ralph Rucci stunner. The black and blush color combo...the bodice cutouts...the impeccable fit. But our favorite thing about this black tie look is that it's so Kim Kardashian!
Every once in awhile it's fun to see a 180 fashion flip, but we're bigger fans of A-listers who know their style and rock it from casual sushi dinners in L.A. to, say, the Vienna Opera House. But like any KK ensemble, this skirt and top is giving off some serious heat. So is it sexier than it is sophisticated?