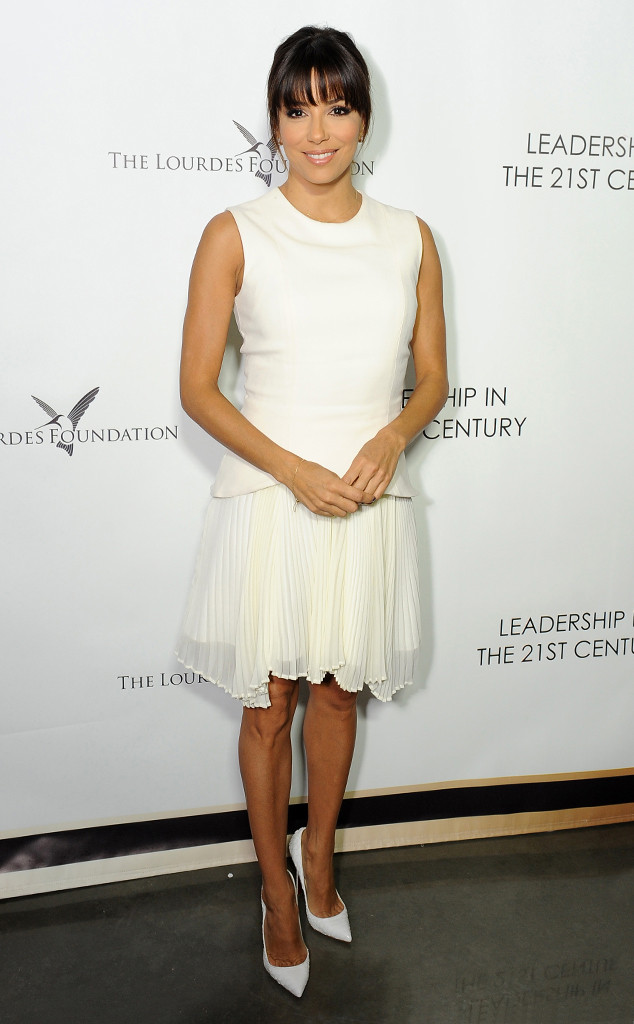 Angela Weiss/Getty Images for The Lourdes Foundation
All typical kidding aside, we did not know this was Eva Longoria at first glance. Where's the signature sexy cocktail dress? The bold, jewel tone colors? The luscious, wavy hair? This looks like a picture of a school-age brunette whose mom cut her bangs! And that white dress is way more fit for a church ceremony than a red carpet event.
Is the Crazy Kind of Love star finally shedding her Gabrielle Solis style?