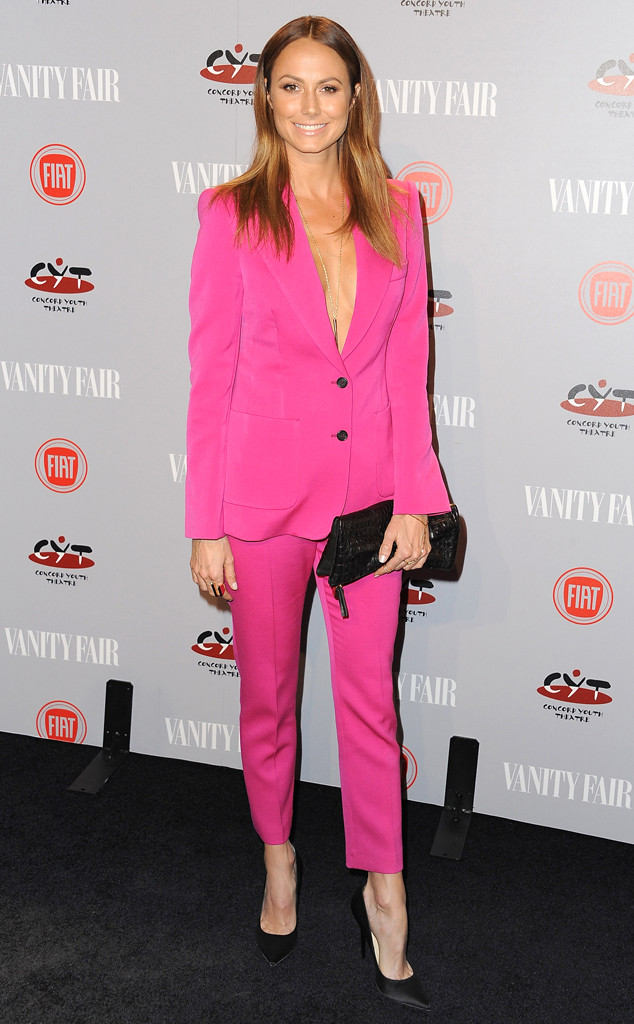 Angela Weiss/Getty Images
Stacy Keibler is going to kill it at her her big business meeting! Wonder if she'll celebrate by taking a pink Corvette ride with Ken up to the Malibu mansion? If we recall correctly it has a sweet hot tub and even sweeter closet, stocked with dozens of pink bikinis.
There's no way around it: the Dancing With the Stars competitor is the spitting image of "corporate Barbie" (which we assume is a thing in the age of Lean In?). Not only is the hot shade on this Joseph look quintessential Mattel maven, but we can't think of another A-lister with perfect plastic legs!