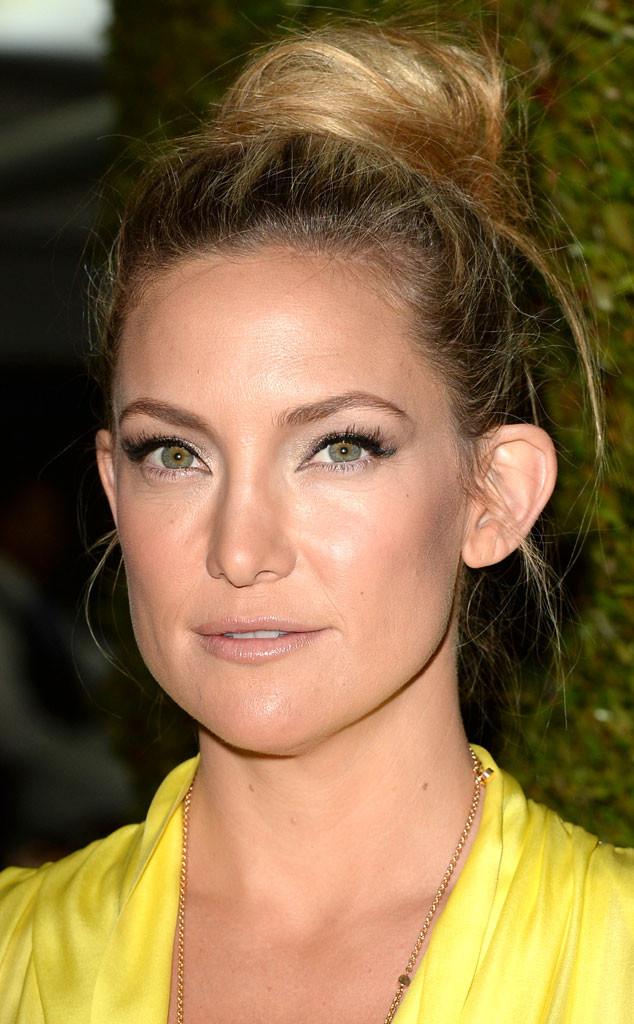 Jason Merritt/Getty Images for BVLGARI
It looked like it was a rough flight from Pixie Hollow for Kate Hudson at the BVLGARI Presents "Decades of Glamour" party in West Hollywood last night.
The adorable actress was a definite dead ringer for our favorite Disney fairy with her ethereal skin and perfectly winged eyes, but what's up with the hair?
Listen, we're all for a deconstructed updo, but this ultra-messy chignon took the trend a bit too literally. While we loved the added texture to Kate's hair and the way the chignon was pinned up loosely, there were way too many fuzzy flyaways to make this red carpet appropriate.
But that makeup…that gorgeous makeup! Her skin brought new meaning to the word "flawless" and her eye makeup had an otherworldly glow. If we were to nitpick (and of course we always do), we would have put the 34-year-old actress in a different lip. The nude gloss makes her lips almost disappear.