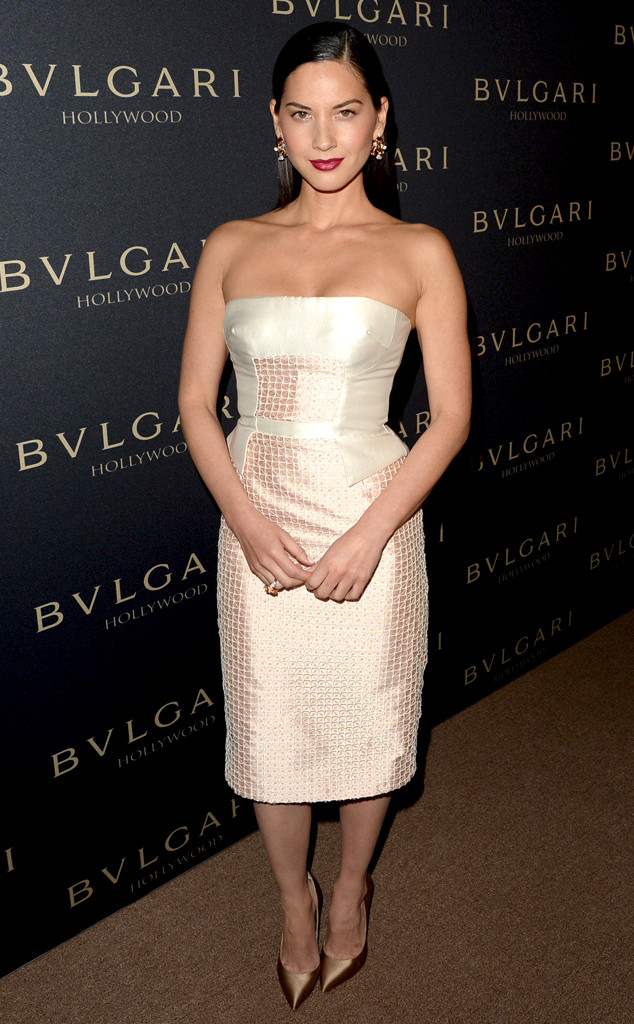 Jason Merritt/Getty Images for BVLGARI
We've been searching for tactful ways to approach this awkward ask, but the best we can come up with is, are Olivia Munn's high beams shining through her dress?
See how there's some nip-shaped bunchiness around the general boob area? We recall a certain Sex & The City episode where Samantha experimented with a rubber cover for her ta-ta tips. Could the Magic Mike star be employing that same extra skin? Or is this just an unfortunate case of strapless top sewing gone wrong?