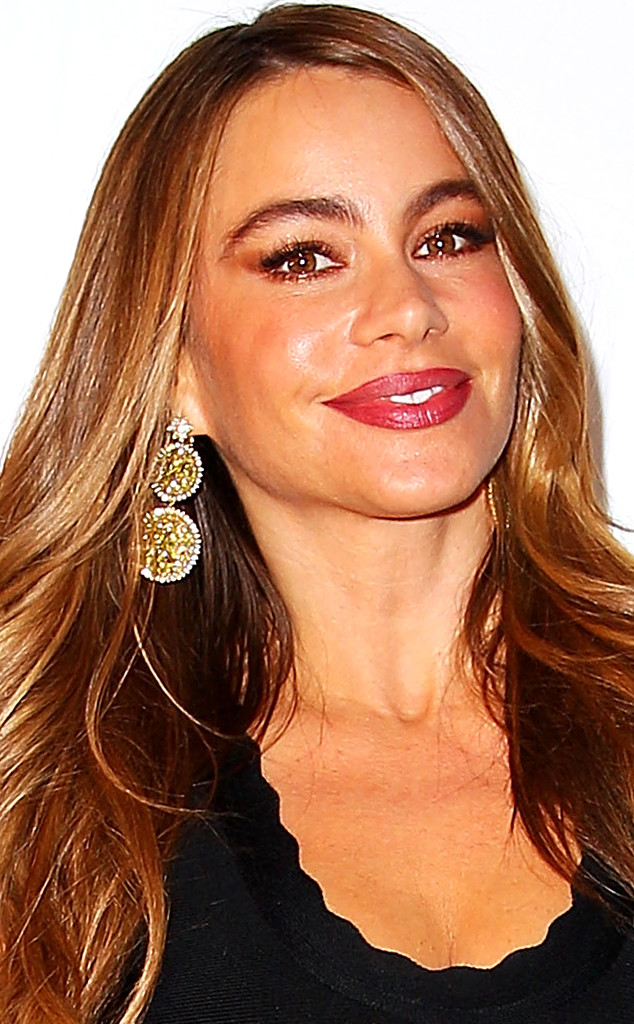 Lisa Maree Williams/Getty Images
As soon as we saw this photo of Sofia Vergara at a Modern Family media call in Australia, we contemplated packing our bags and tracking down her Aussie facialist.The Modern Family star has good skin as it is, but wow—her skin in this photo brings new meaning to the word "flawless."
We will pretend not to notice that the sultry star may have spent some time in the Aussie sun, instead focusing on what Ms. Vergara must have done to brighten her complexion post-sun exposure. Though her skin is tan, it still manages to look even, smooth-textured, and is literally glowing.
Speaking of glowing…we love that Sofia dressed up her usual black liquid eyeliner with a shock of metallic bronze eye shadow. See? Bronze eye shadow isn't just for blue-eyed ladies! The sparkly bronze set Sofia's eyes afire.