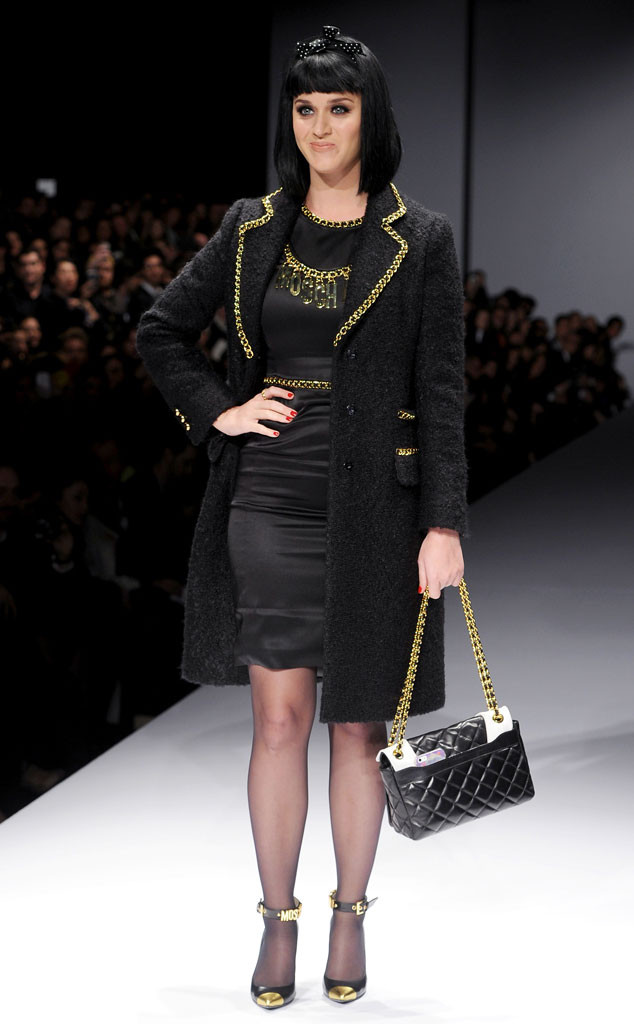 Jacopo Raule/Getty Images
If a young Blair Waldorf (RIP Gossip Girl...) had to celebrate the life of a fallen Manhattan tycoon, Katy Perry's getup is exactly what she would wear.
Is Moschino trying to get into the business of dressing wealthy 5-year-olds for their society family funerals? The "Dark Horse" singer's cat walk couture certainly makes it look that way, though her school girl bob and hair bow are mostly to blame.