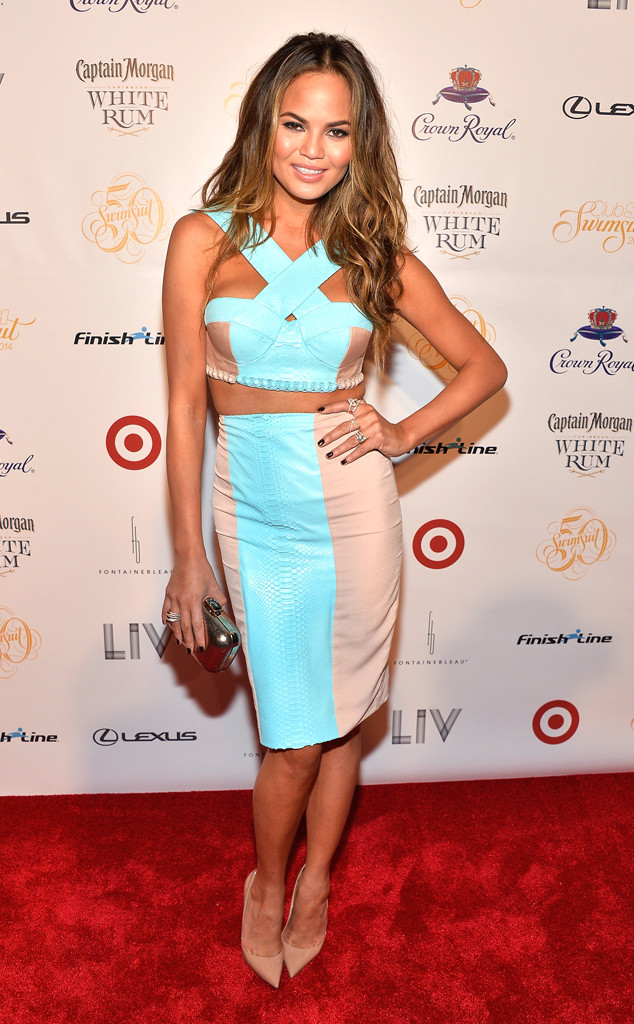 Frazer Harrison/Getty Images for Sports Illustrated
Take a quick glance at Chrissy Teigen in this Fyodor Golan frock. Now answer this impossible question: is that patch of mocha color on the sides of her boobs fabric or skin??
At first (and second...and third...) glance, we couldn't decide! The side of that cropped top is almost the exact same shade as the Thai/Norwegian beauty's body, and it's positioned in a very tricky manner. It highlights the entire shape of her breast without actually showing any boob! So maybe this headline should read Chrissy Teigen Wears Most Genius Getup Ever!