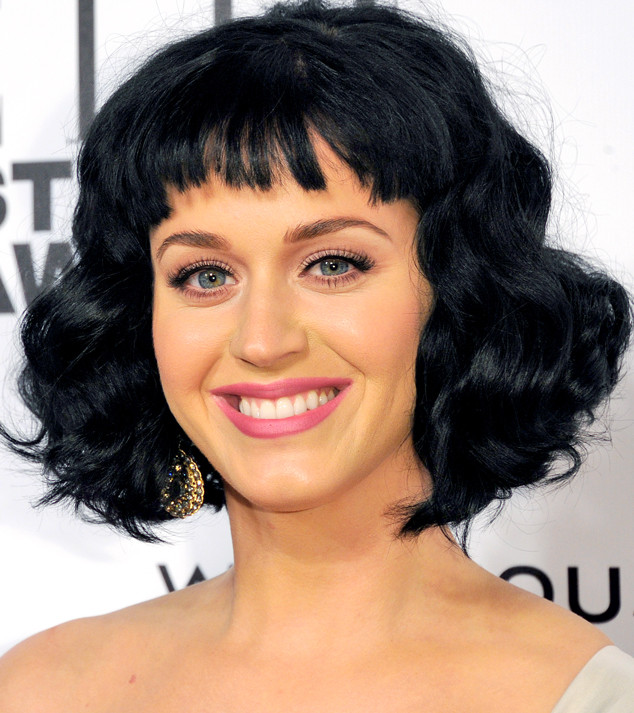 Anthony Harvey/Getty Images
When we saw Katy Perry's Instagram photo on Valentine's Day we assumed her curly bob with blunt bangs was one of those 1950s housewife costume wigs. Then, when we saw this photo of the pop star on the Elle Style Awards red carpet, we realized she might have really chopped her locks.
Say it ain't so! Let's face it… this matronly hair does not belong on a 29-year-old woman, no less a pop star! Did Katy catch a glimpse of Taylor Swift's new bob and feel compelled to follow suit? But what's with the hot roller curls? Even we can't come up with an excuse for that one.
Forget the awful hair for a second… We loved her makeup! The sheer rose-tinted eye shadow made Katy's blue eyes sparkle and that creamy pinky rose lipstick was ultra-flattering with the singer's skin tone and dark hair.