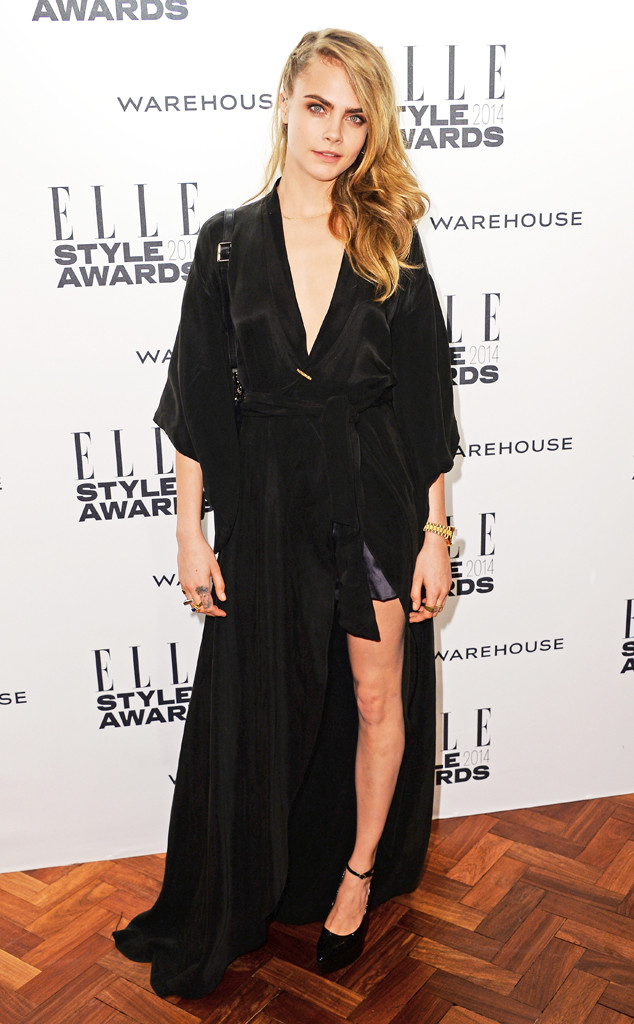 Ian Gavan/Getty Images
Sometimes it's hard to decide if a look is too purposefully disheveled for its own good.
Take Cara Delevingne in this long black creation. On the one hand, it looks like a giant kimono with a gaping hole in the front. But on the other hand, it's sort of a gorgeously slouchy goth gown.