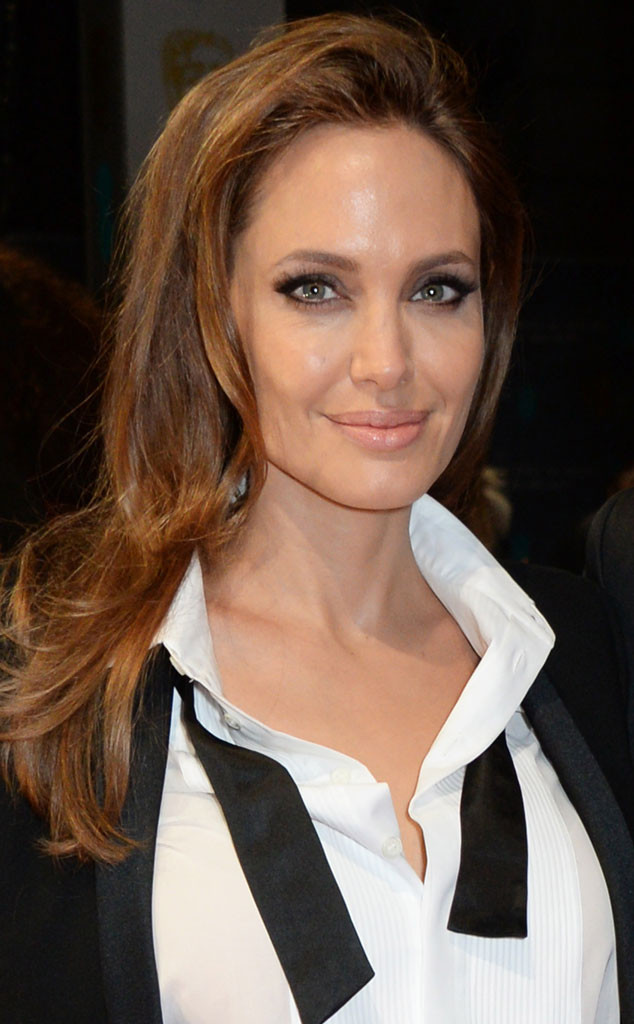 David M. Benett/Getty Images
Oh, how we've missed seeing Angelina Jolie on the red carpet... How pissed were the other star attendees when they saw Brangelina saunter onto the red carpet in all their gorgeous gloriousness? Let's face it… it's practically impossible to compete with that level of perfection.
Check out Angie's hair… Is it just us or do those tresses look like they got that tousle from some pre-award show fun with Brad Pitt? Not fair. Even though her locks are on the thin side, she used every trick in the book to give her hair natural volume and movement without adding extensions.
And that makeup! This mother of six knew she didn't need to mess with perfection. Forget the gimmicky trends and bright colors… Angie went straight for the classic black eyeliner, which brought more attention to her natural cat eye shape.