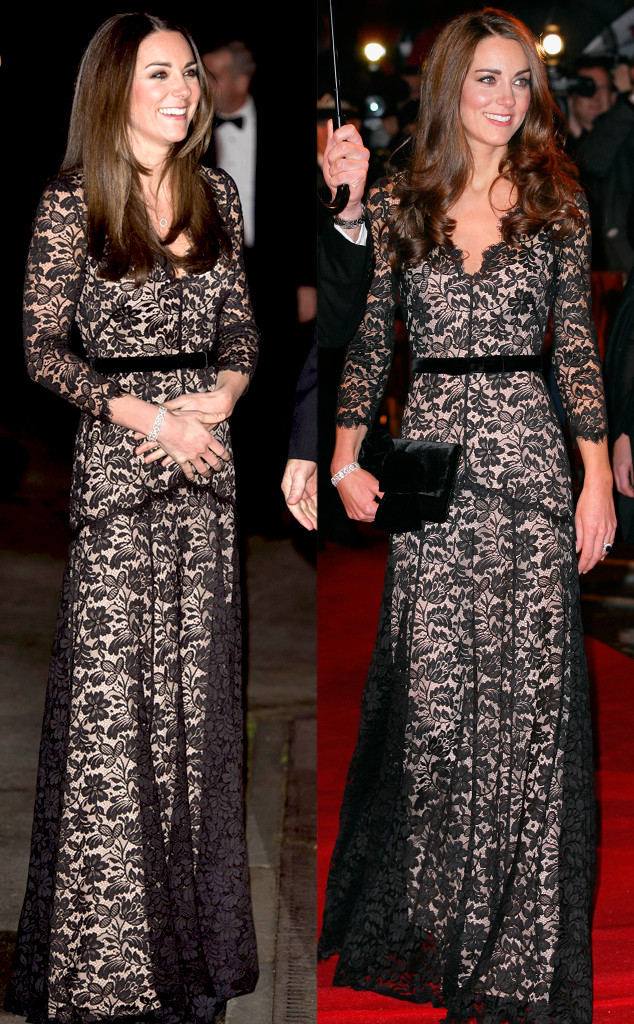 Indigo/Mark Cuthbert/UK Press via Getty Images
Kate Middleton is breathing new life into the British royal family with the help of a few old outfits!
Her position is the U.K. has fallen on hard times so it's inappropriate to frolic in new high fashion for every single outing. God we just love this woman!
Of course it doesn't hurt that one repeat red carpet look is more gorgeous than the next.
For starters, this black lace design from Alice Temperley is stunning. Prince William's wife wore it both before and after the birth of Prince George and yet we can't tell which night is which! As far as we're concerned, she could wear this gorgeous gown once a month for the rest of her life.