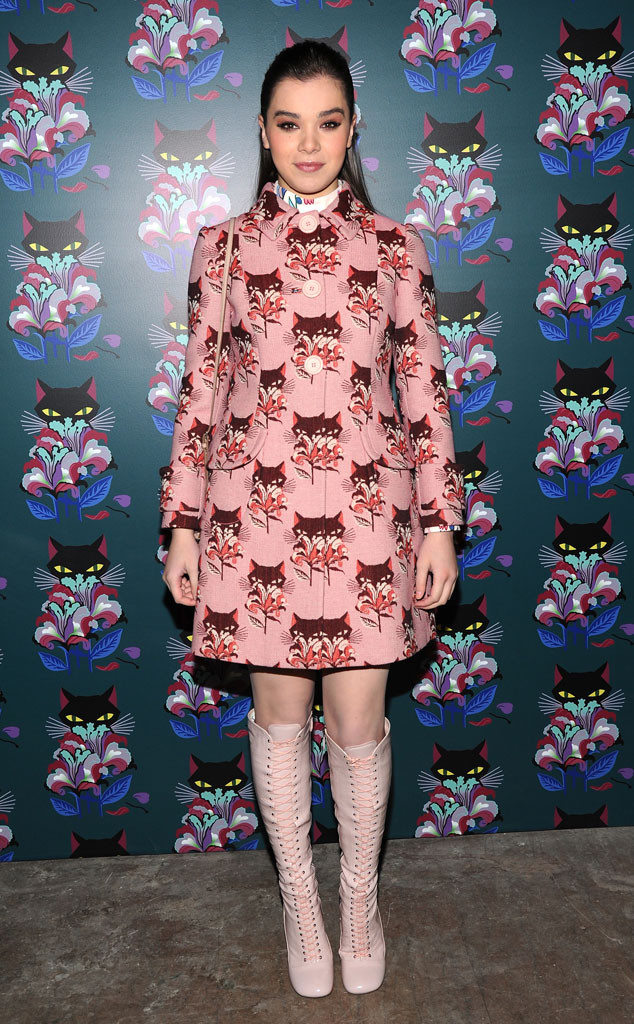 Bryan Bedder/Getty Images for Miu Miu
Isn't Hailee Steinfeld a little too young to be throwing in the towel and devoting her life to a dozen beloved feline friends?
To be clear, we have nothing against people who own and love cats. It's just that the 3 Days to Kill star is looking a lot like that grouchy old neighbor of ours in this Miu Miu outerwear.
Yes, that neighbor might prefer her pets not to be screen-printed on giant t-shirts. But if this jacket ever makes it to the local T.J. Maxx, you know she'll be the first to snatch it up.