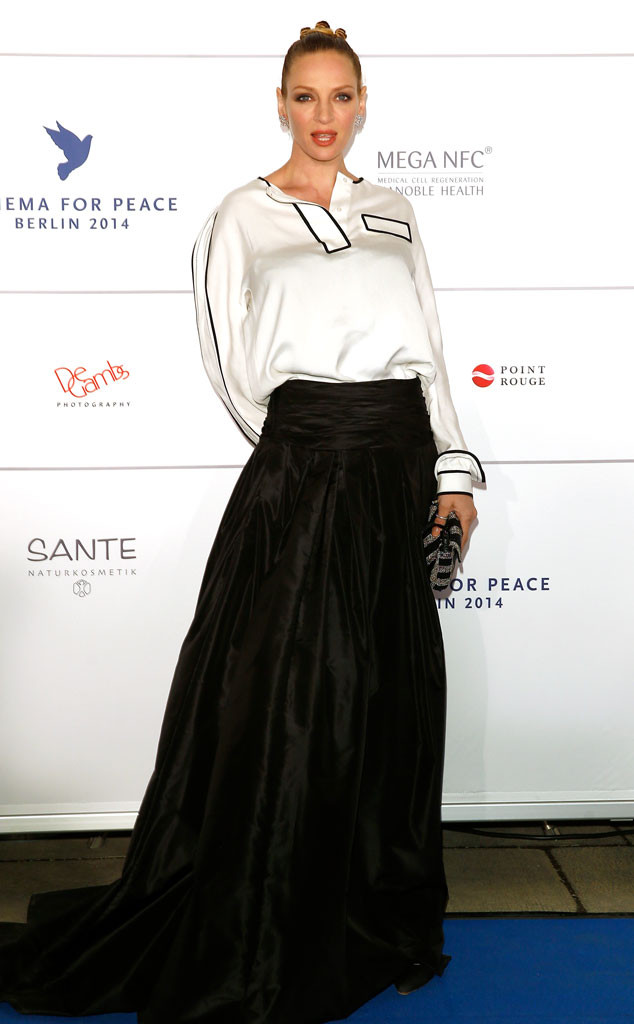 Andreas Rentz/Getty Images
What part of Uma Thurman thought any part of this look was flattering?
Did the Movie 43 star forget to try the combo on before stepping onto the carpet? Was she having a bloated day and dressed to match? Or is this some kind of uber cool German style in honor of her Eastern European appearance that we're not hip enough to understand?
We're not saying any of the above is a valid reason for wearing this mess, we're just wondering.