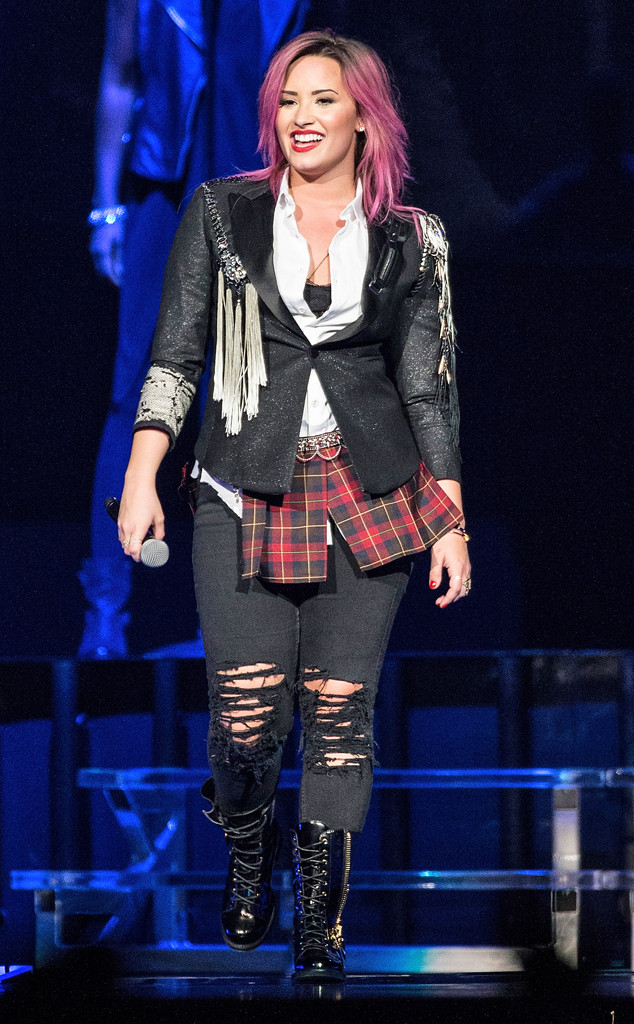 Andrew Chin/Getty Images
Does Demi Lovato realize she's over a decade late to Avril Lavigne's fashion game? Prepare to be sad, but the Canadian punk rocker released her Sk8er love anthem in 2002, twelve whole years ago. That's both too quick for a full what's-old-is-new fashion cycle and too long for a celeb copy, especially one in the exact same pop star game.
Yes, the "Heart Attack" singer has been rocking ripped jeans for years now, but the plaid and white look is the "Let Me Go" crooner's signature style.