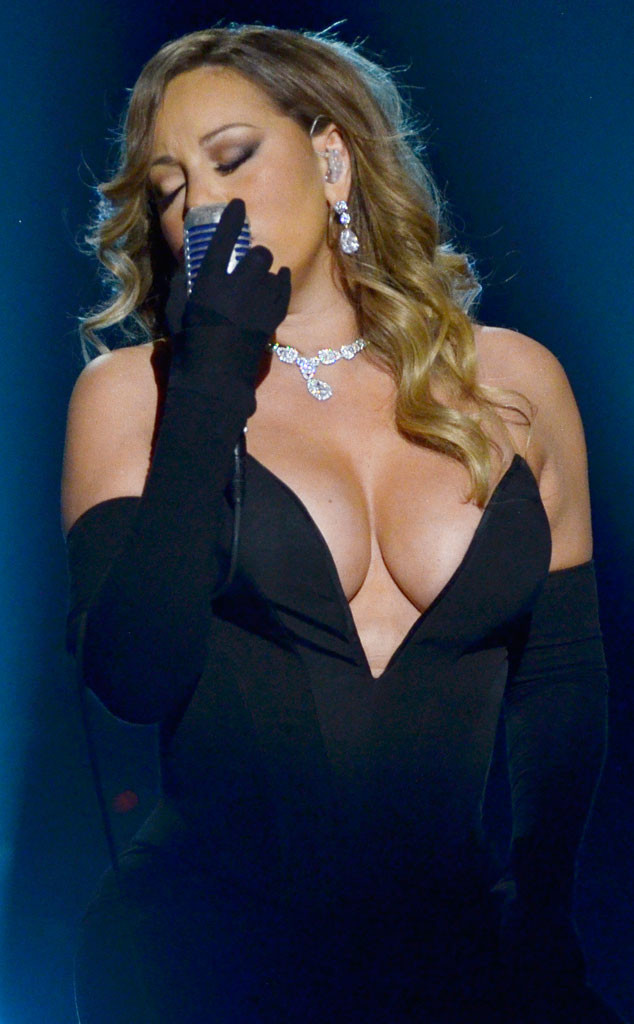 Kris Connor/BET/Getty Images for BET
Okay fine, we were probably the only people looking above Mariah Carey's neck in the photos from her performance at the BET Honors this past weekend in Washington, D.C.
But you have to admit the 43-year-old songstress brought the glam big time with her cascading waves and sensual smoky eyes.
Granted, we would have avoided the frosty white highlighter underneath the diva's eyebrows (the frost brings more attention to puffiness and can quite frankly look a little cheap) but otherwise, we thought her look was bombshell perfection.