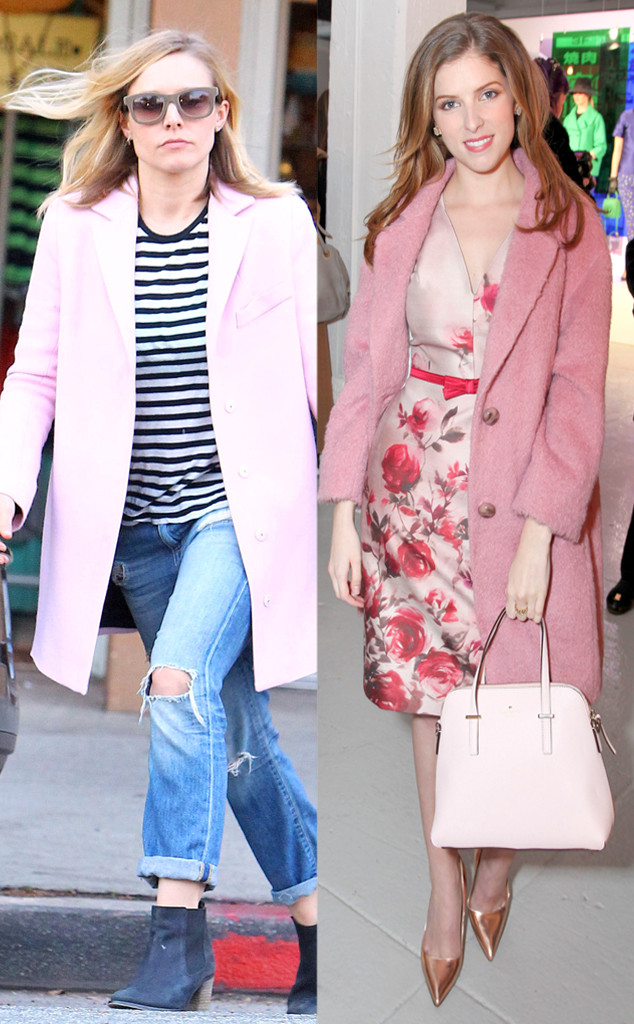 CPR/FAMEFLYNET PICTURES; Sipa USA/AP Images
Well if winter pink is a thing, both Kristen Bell and Anna Kendrick are on-trend with their outerwear.
Now, the House of Lies star and the Pitch Perfect actress are in a bi-coastal fashion battle: one in casual street-style and the other in her New York Fashion Week best. We hate to make this a weather war, but it's hard considering TV's Veronica Mars is shopping in sunny and warm LA while our favorite acapella singer struts a far more warm-weather look in the middle of the Polar Vortex.