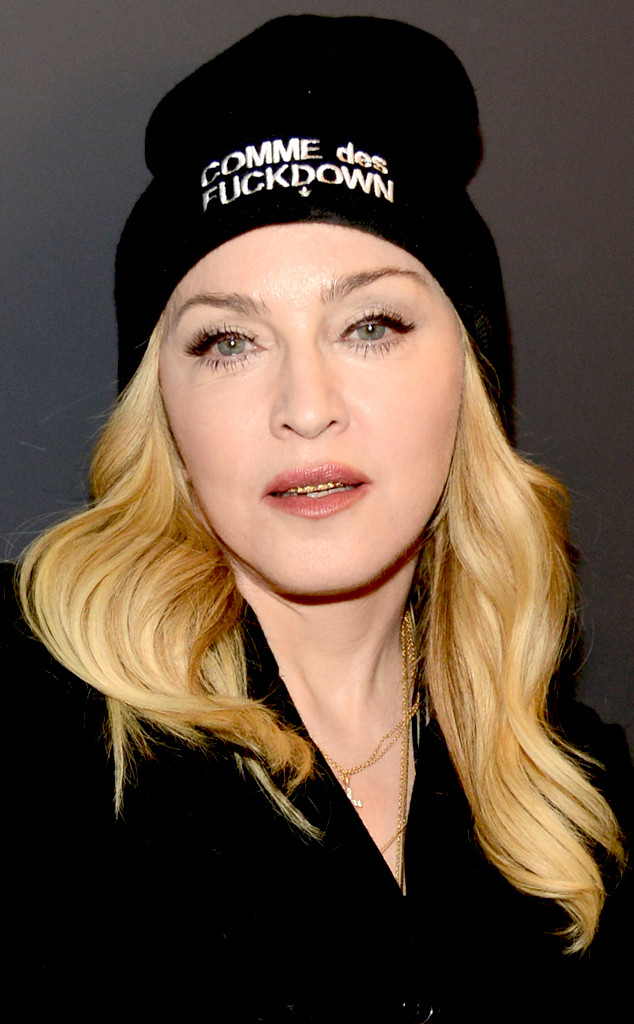 Kevin Mazur/Getty Images for CBGB
What's up with Madonna? Does she ever look at photos of herself? Listen, we grew up with the "Material Girl" and love her as much as the next fan. But this attempt to channel a 21-year-old version of herself simply has to stop.
When we saw this photo of the 55-year-old singer at the CBGB Festival Presents Amnesty International Concert in New York, it was tough for us to take her seriously, which is such a shame since she was there to introduce formerly imprisoned ex-members of the Russian punk band Pussy Riot.
We just wish Madge would embrace the fact that she's getting near the big 6-0 and give herself a softer more age-appropriate look.