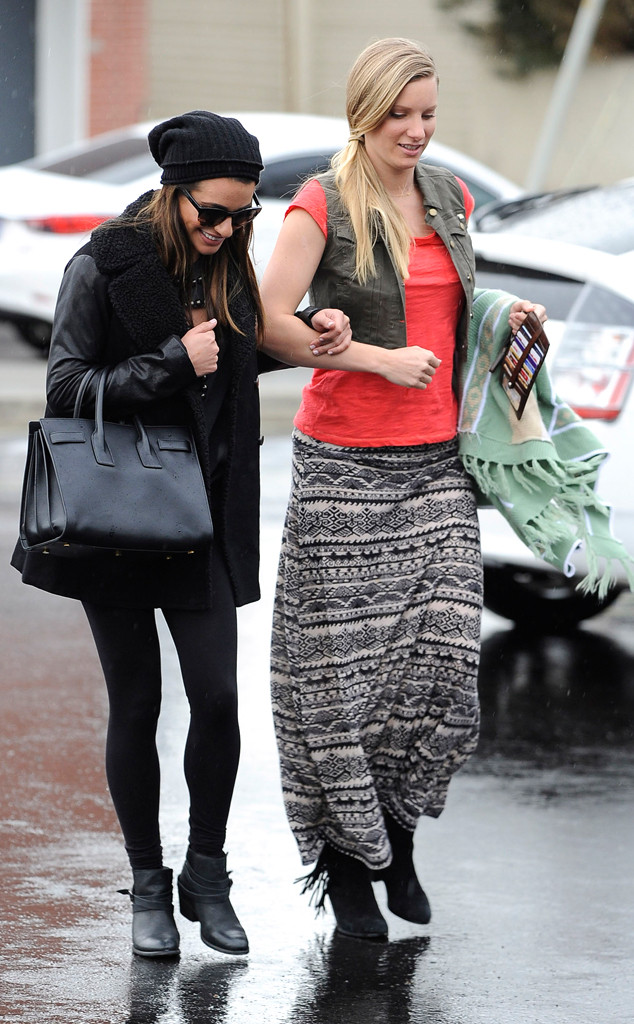 Bauer-Griffin/GC Images
They may be friends both on and off-screen.
But Glee stars Lea Michele and Heather Morris appear to have nothing in common in the important style department. In case you were ever wondering if fashion is an indicator of friendship, the answer appears to be a big fat no!
We can't tell if this is a case of Michele being overly bundled up for a chilly day in Los Angeles. To us, however, it looks like she's walking on the streets of New York City while her co-star is strolling down the streets of Santa Monica!