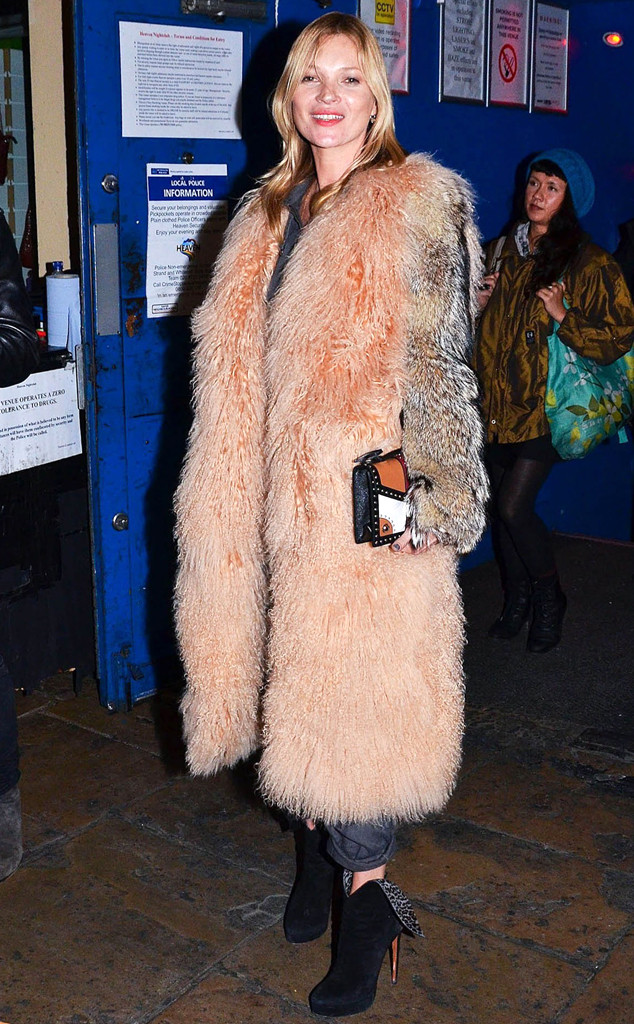 FameFlynetUK/FAMEFLYNET PICTURES
Remember the last time Kate Moss looked completely and totally ridiculous?
Yah, us either, which is why this giant pile of fur she's calling a jacket is such big fashion news.
It's ridiculous and we don't mean in that only-a-supermodel-can-pull-it-off kind of way.
The brown and black furry Prada piece could literally serve as a stand-in for Chewie's costume in the rumored Star Wars remake. Zip up the front, add some legs, slap a mask on and you're good to go.