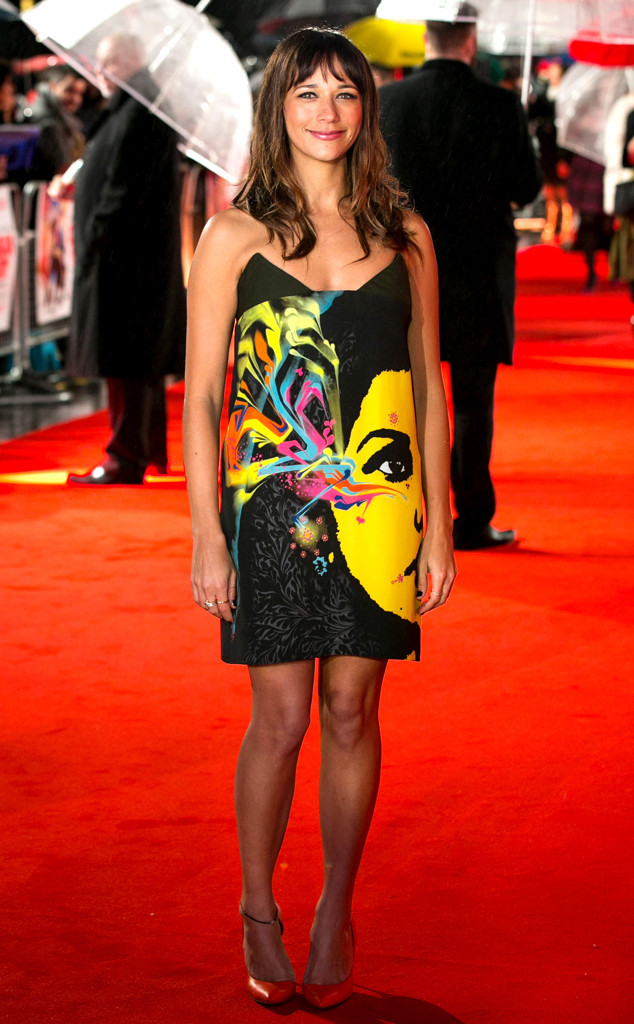 John Phillips/UK Press via Getty Images
We feel obligated to explain the dress Rashida Jones is wearing before we dive into the judging.
This artful Prada piece is apparently inspired by political street art from previous generations.
No, we don't know what politics from what country or whose lady face is on the front. We just know it's pretty crazy stuff for a simple little black dress.
So can we get past the giant graphics and swirling rainbows and enjoy this look for its pop of color and sexy shape?