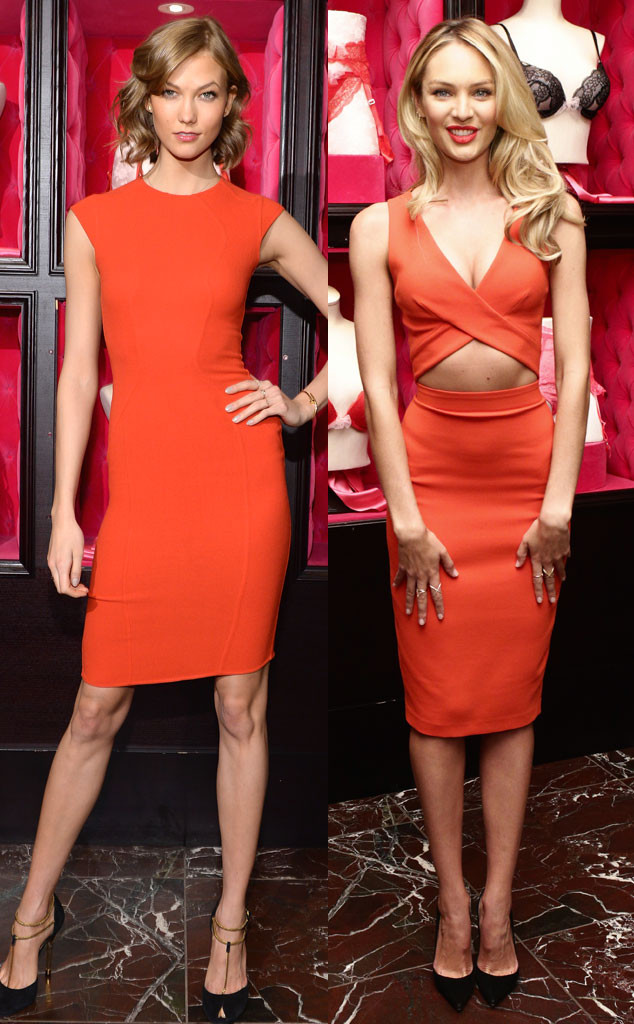 Andrew Toth/FilmMagic, Dimitrios Kambouris/Getty Images
This is what we like to call a "high class problem." We have to judge between the incredible gorgeous Candice Swanepoel and the equally incredible-looking Karlie Kloss in two dresses of the exact same shade. It's like picking between a vacation to Tahiti or Bali...Jimmy Choos or Manolo Blahniks...Brad or Leo!
We're starting to wonder if these two beauties decide to celebrate Victoria's Secret's "Bombshell" day in the same shade because of Valentine's Day, or because they wanted the fashion face-off press! If so, game on.