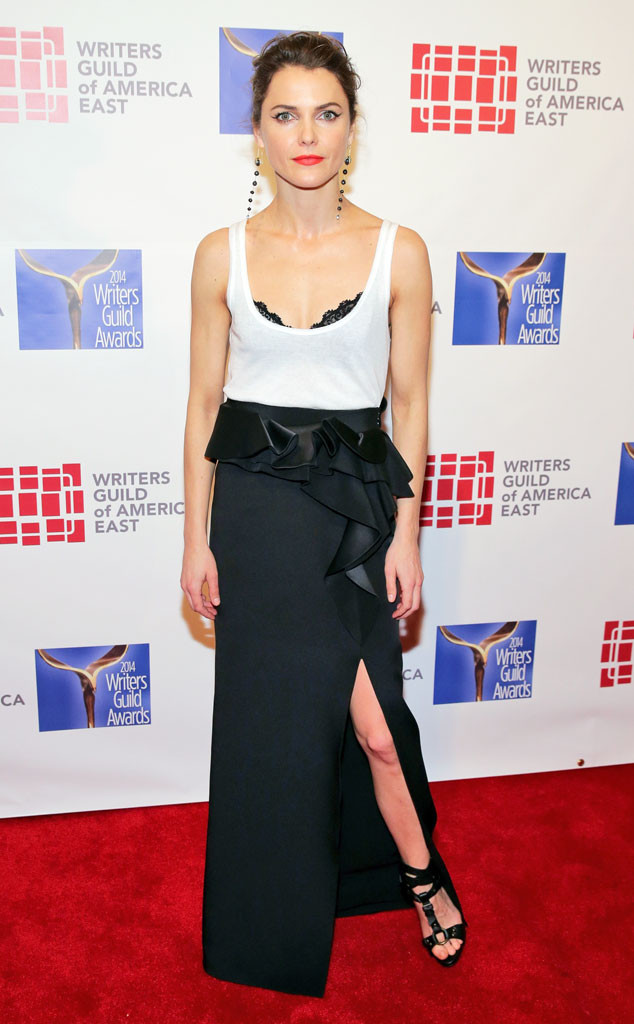 Neilson Barnard/Getty Images
It's like Keri Russell is giving us a preview of what might have happened if Felicity took a dark turn during her college days.
Something about the peeping black bra and boring white undershirt feels like the uniform of a girl who works among other girls...in a house run by a madame...circa 1920? We know it's blasphemy to talk about our favorite former co-ed like that, but let's remember that she's now TV's most famous Russian spy, so the innocent whispering 20-something jig is up.