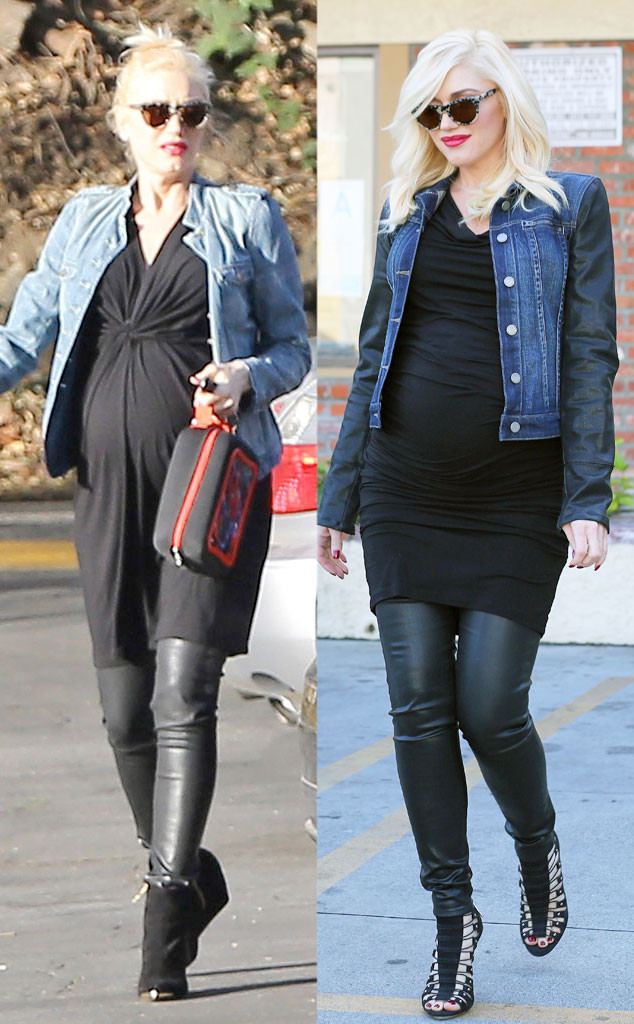 ANDY COLO, Apg/AKM-GSI
Gwen Stefani should call all her other endeavors quits and go into the pregnant celeb styling business. She would kill it, and all she'd need is her actual closet full of maternity clothes! We'll just require a reasonable fee for coming up with this genius idea...
Once again, the L.A.M.B. designer steps out in two pitch perfect baby bump styles. They each flatter her growing shape, keep her cozy (by A-lister standards), and stick to her always-edgy style.