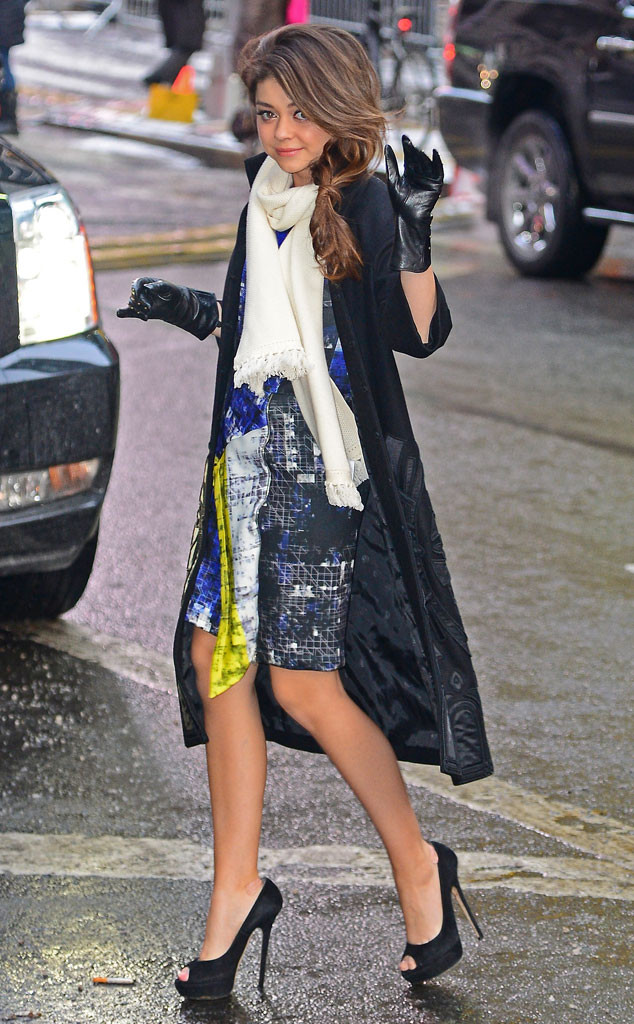 Raymond Hall/GC Images
We're starting to wonder if Sarah Hyland is hiding something... Over the past week the TV teenager has shown up wearing a chic black-and-white mini, sexy color-blocked jumpsuit and now this hot, lady-like combo.
It's like she's really a highly skilled Russian spy who's just been posing as a ditzy ABC actress for the past five years! Why else would she trade in the mini skirts and skinny jeans for this incredibly chic Cut25 by Yigal Azrouël printed scuba dress, wrapped in a Carmen Sandiego-style scarf...