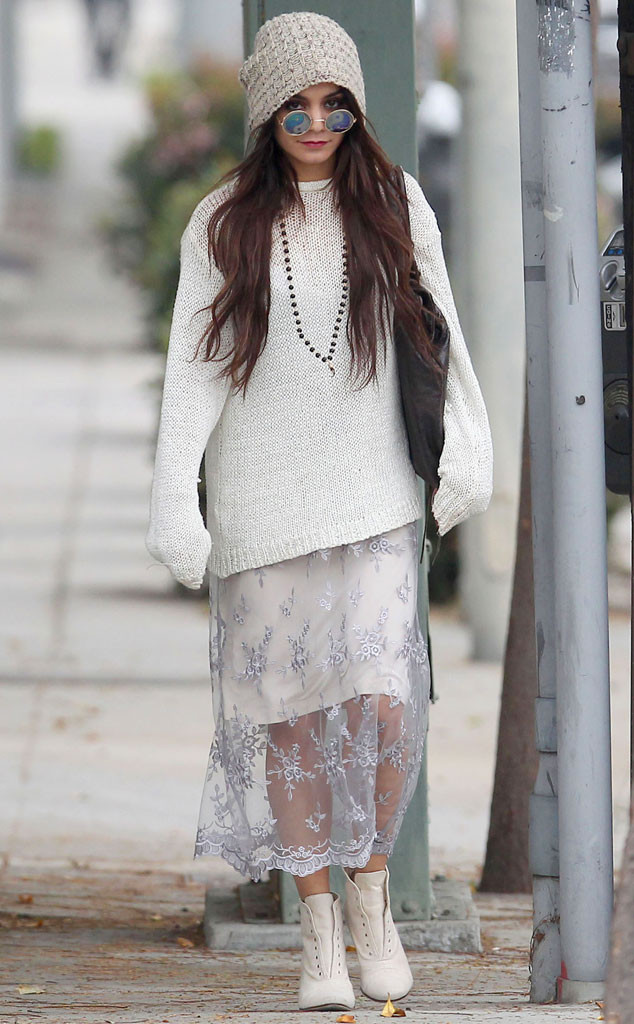 © Survivor, PacificCoastNews
If you had to cobble together a winter wedding wear from the contents of a Salvation Army bin, Vanessa Hudgens' look would be a fine enough choice. The sweater is soft and pure white, the skirt has a lovely bridal lace and the knit hat is sure to keep you warm during the public park ceremony.
But as a midday shopping combo, this look is way too homeless haute couture.