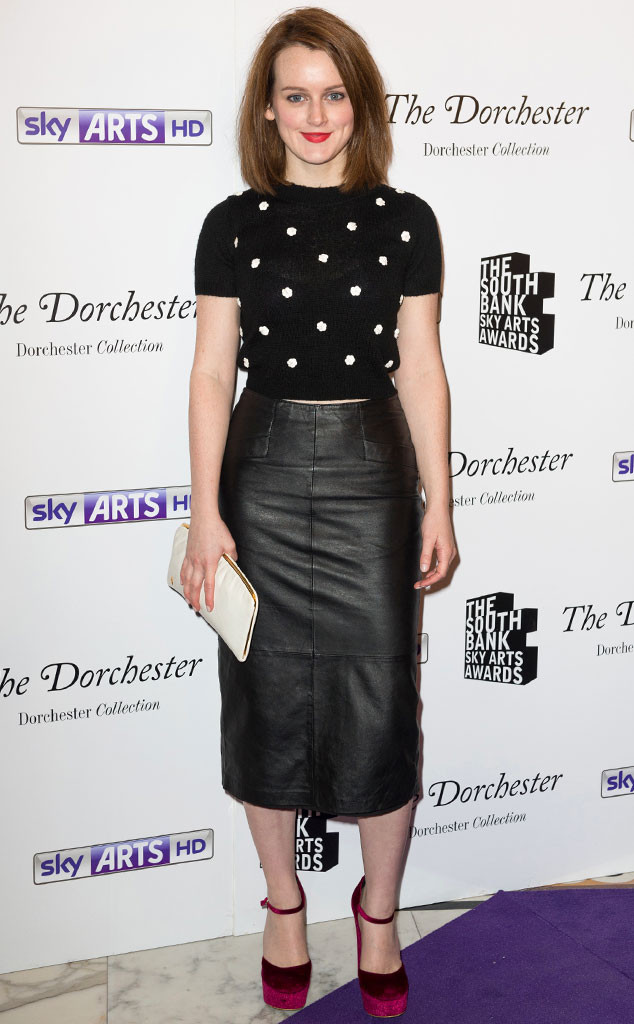 Gavan/Getty Images
Yes that is Daisy Mason, Mrs. Patmore's sassy kitchen helper from the PBS popular series, Downton Abbey.
We suspect you don't believe us. We barely believed it ourselves! But the credits really do match up. This is Sophie McShera, the English actress who makes a mean mousse while hiding her love for one very tall red-headed footman.
After eyeing this look, the famous phrase needs to be rewritten: If you get out of the kitchen, you can stand some serious heat!