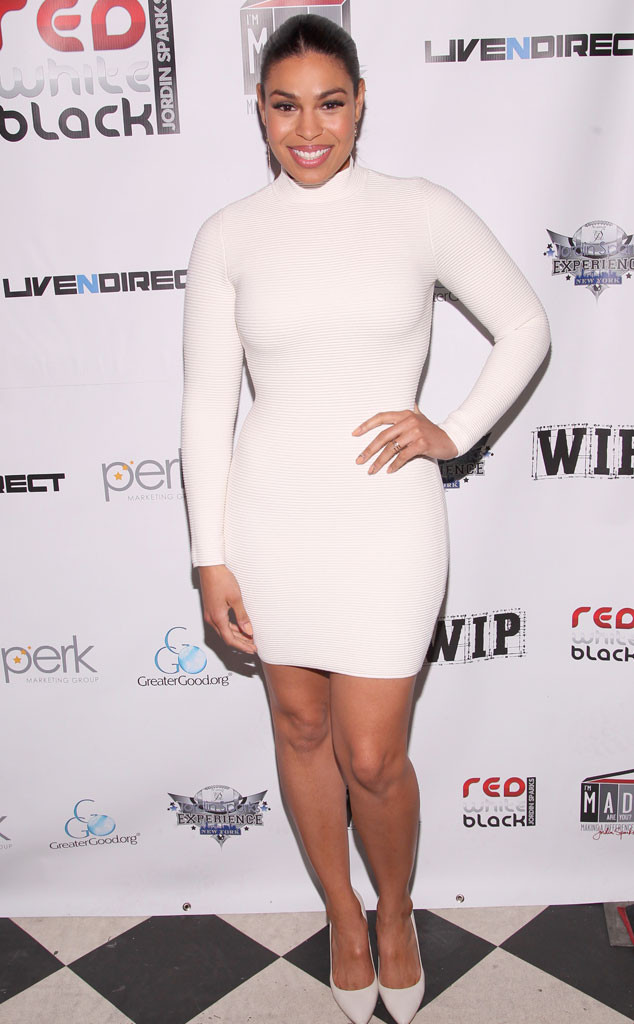 Joe Kohen/Getty Images
Did Jordin Sparks recently suffer a major, full-body performance injury? Did her doctor only release her from the ER if she promised to wear a full body cast?
Or maybe she's planning to sing on a slippery surface and thought this Band-Aid attire would save her in case of a fall?
Ooh! Or could it be that the former American Idol winner is having a piece of modern art made from the mold of her body and the plaster cast phase is just terribly timed?!