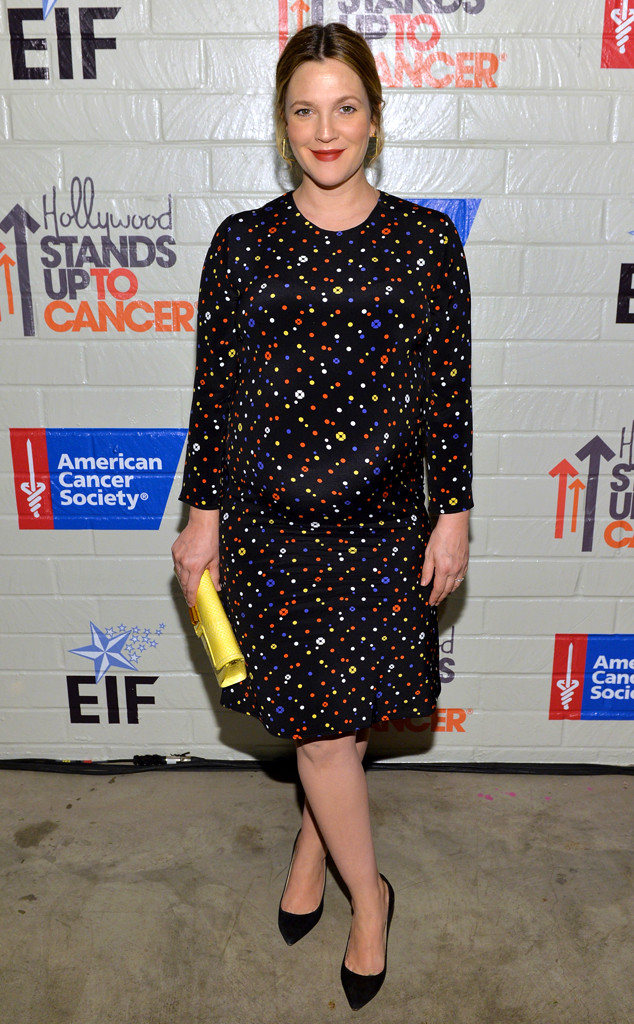 Michael Buckner/Getty Images for Entertainment Industry Foundation
Some women require nightly midnight ice cream runs, others eat chocolate every chance they get, but in typical Hollywood fashion, Drew Barrymore prefers clothes to food. Her baby bump is subconsciously screaming, get me more floral dresses!
This latest look marks the almost half-dozenth time the pregnant celeb has rocked a floral maternity frock with baby #2 on board. In fairness, the hippie chic A-lister does have a production company called Flower Films and make-up line called Flower Power so this may be an old obsession that's growing out of control (double pun intended).