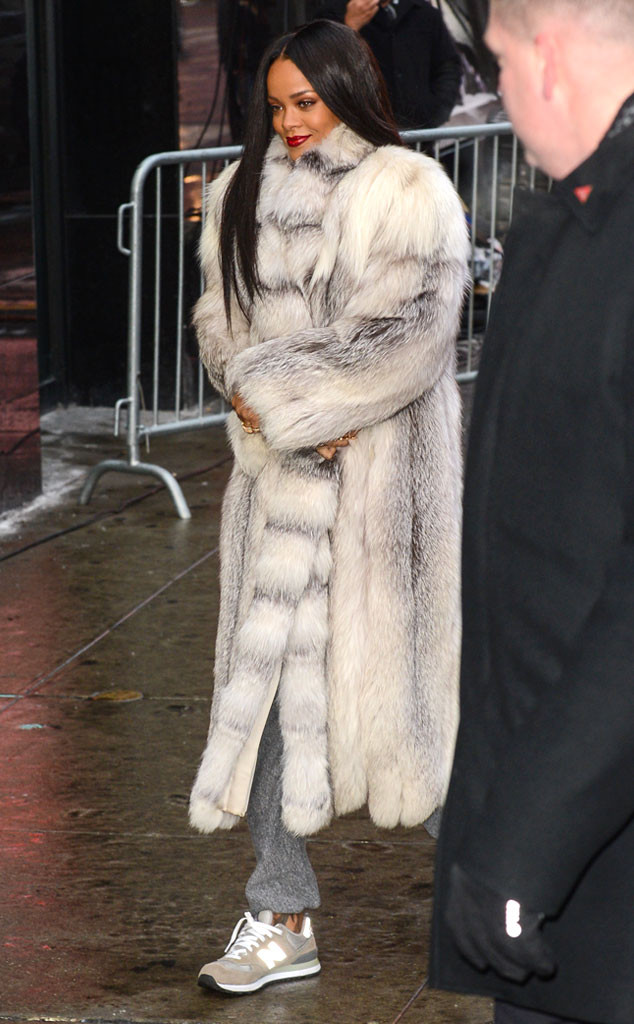 Ray Tamarra/GC Images
You know that scene from The Lion King where the whole kingdom comes to see baby Simba? That many animals is our guess.
We get that it's cold in New York, Rihanna, but how 'bout you leave some fur for the rest of the world! We don't know whether the "Something More" singer's massive minx is real or faux, but we're more focused on the fact that she looks like our Aunt Ethel in route to a black tie wedding at the Waldorf. Though, Ethel would never pair her prized outerwear possession with a pair of sneaks and sweats.