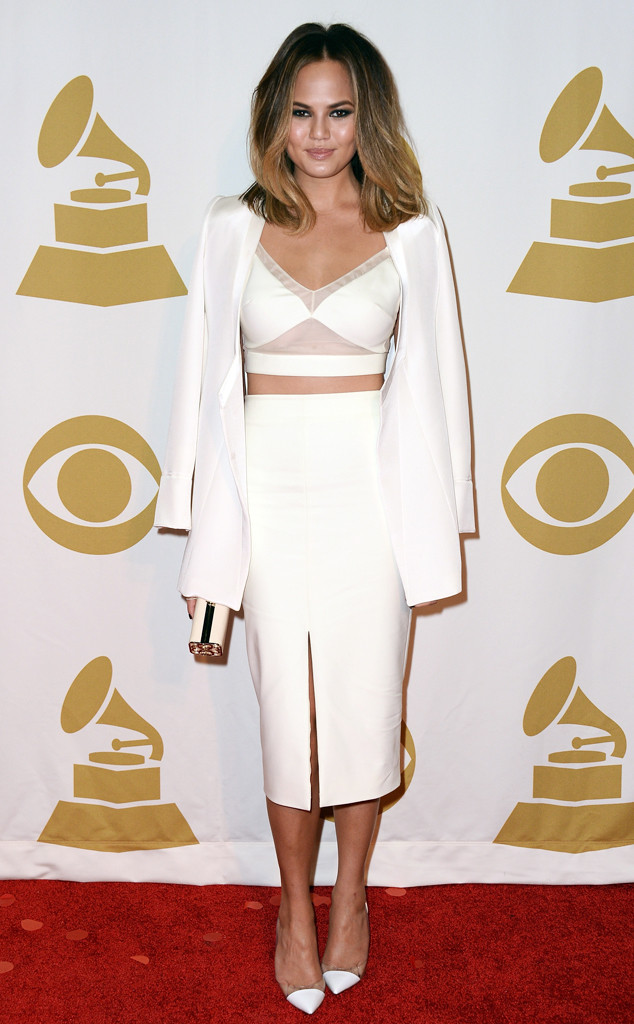 Frazer Harrison/Getty Images
If you take away the sheer panels, low v-shape and perfect human specimen wearing it, Chrissy Teigen's top is just your average granny bra.
The straps are wide. The boob covers have that vintage, "cross your heart" shape. It's even in boring ivory versus sexy black or red. And yet somehow on the supermodel, it looks like the world's sexiest ta-ta support. We don't know whether to credit the creative time at ADEAM or the parents who blessed this beauty with her body!