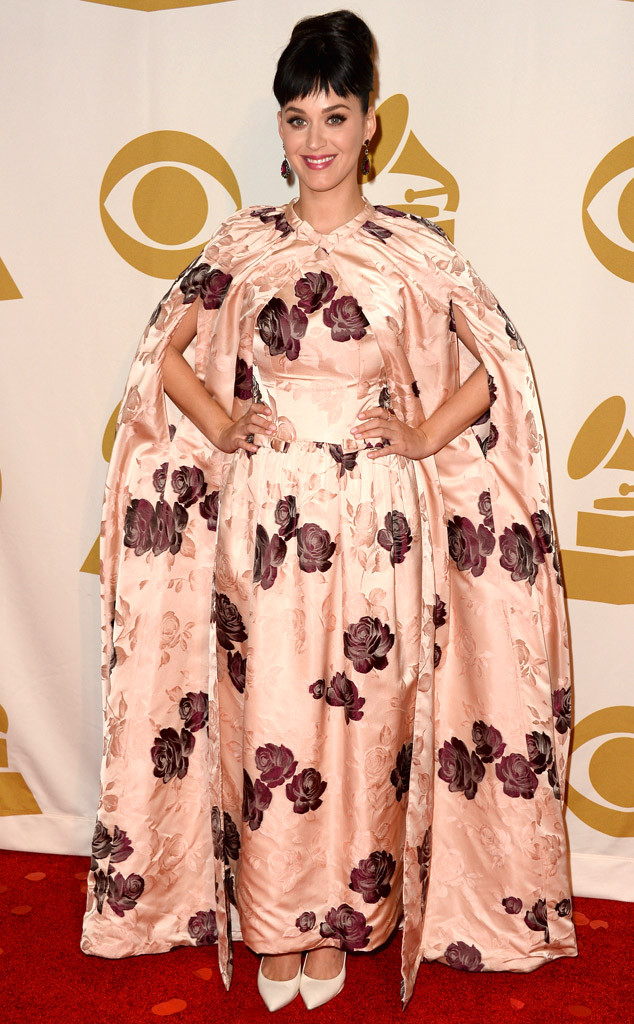 Frazer Harrison/Getty Images
Alert the fashion police, because we have an offender right here!
Who told the beautiful Katy Perry that it was a good idea to hide her glam self in an outfit that resembles old curtains?
The "Roar" singer caught everyone's attention on the red carpet of a Grammys event honoring The Beatles in Los Angeles on Monday, Jan. 27—and not in a good way.
Out of all of the gorgeous gowns that the lovely singer undoubtedly had to choose from, Perry opted to wear a floral Dolce & Gabbana gown that was an unflattering mix of drapes and a cape.
Perry proudly paraded around on the arm of John Mayer throughout the evening affair.