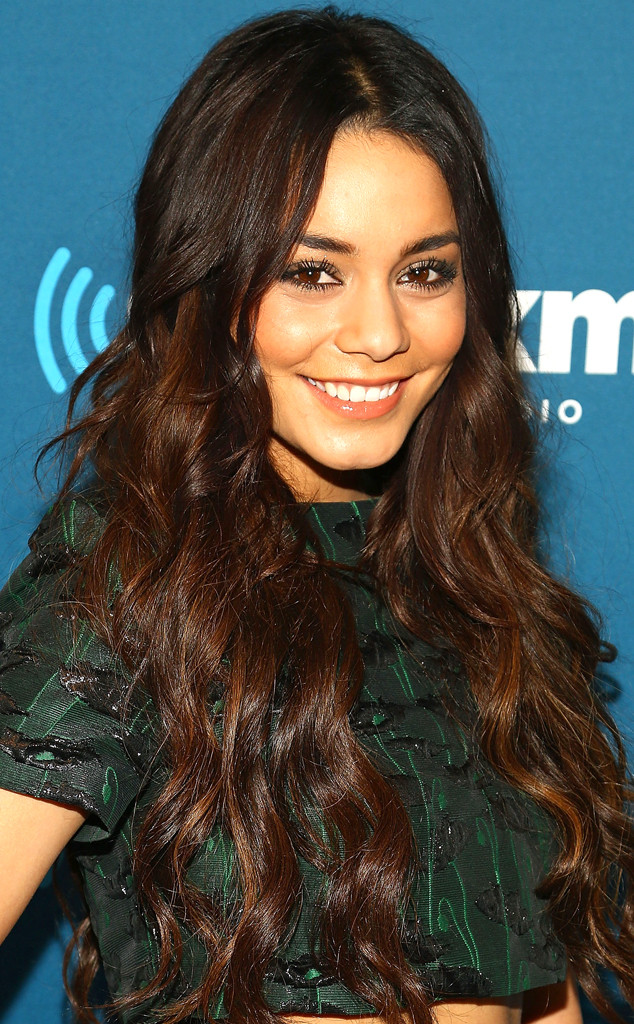 Astrid Stawiarz/Getty Images
A frightening epidemic seems to be sweeping through Hollywood—young starlets are being brainwashed into wearing unnaturally long, wig-like extensions.
From Kaley Cuoco at the SAG Awards to Vanessa Hudgens at SiriusXM studios, we've seen an outbreak of scraggly strands and what looks to be mermaid wigs.
It has to be brainwashing, right? We would like to think these ladies are smart enough to be able to tell the difference between what looks like natural hair and what appears to be Bad Halloween.
We figure Vanessa must have been so traumatized by the short hair she sported in her new movie Gimme Shelter that she overcompensated with those "snakes on a head" extensions.
Thankfully, Vanessa didn't overcompensate with her makeup. She kept it subtle with just a light wash of eye shadow, a thin line of black eyeliner and peachy cheeks and lips.