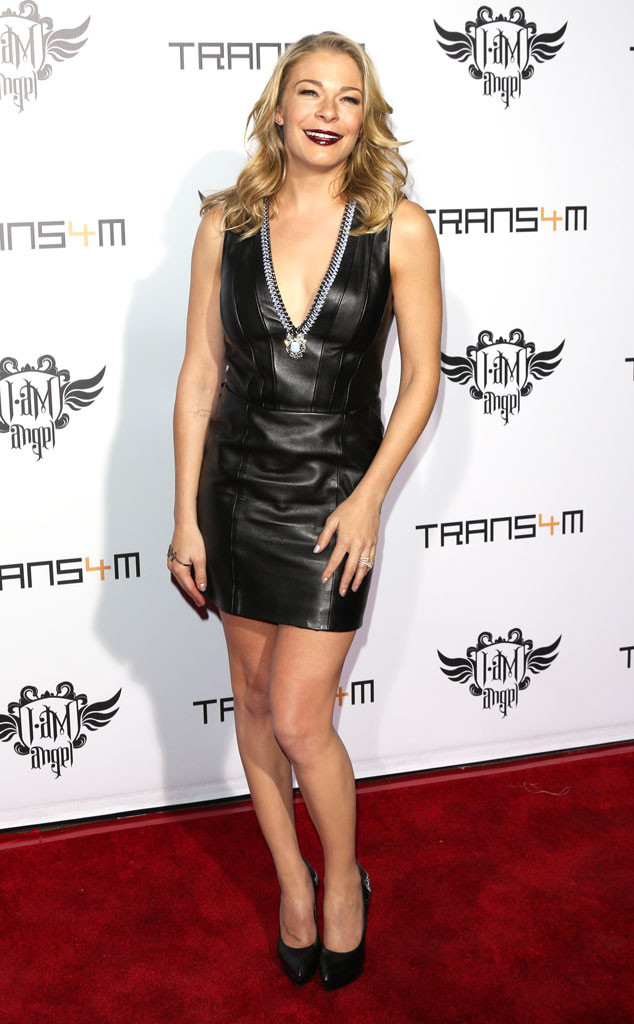 Paul Archuleta/FilmMagic
Well this is a side of LeAnn Rimes we're very pleased to see.
The "Can't Fight the Moonlight" singer looks like she grabbed this dress off the set of Vampire Diaries.
We're thrilled to see her getting into the edgy fashion spirit before the upcoming Grammy Awards this weekend in Los Angeles.
We were worried that the news of her performing on a Carnival cruise ship meant her style was about to sink…or get super suburban at the very least.