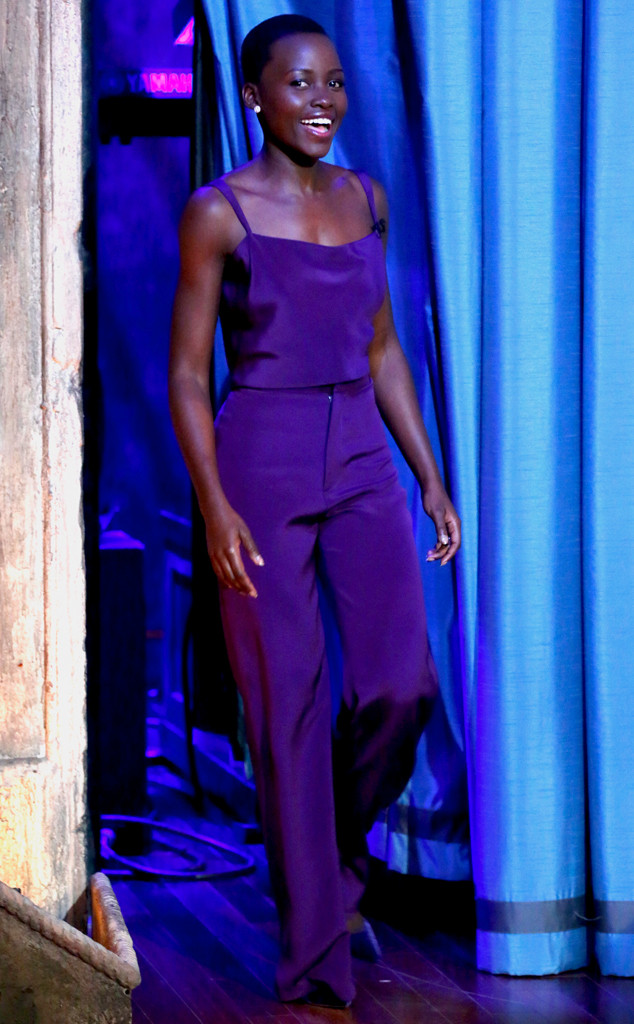 Lloyd Bishop/NBC
We know we sound like a broken record, but Lupita Nyong'o looks perfect again.
This is starting to get ridiculous! The SAG Award winner (among a now long list of accolades) appeared on Late Night with Jimmy Fallon Wednesday evening in another flawless fashion choice.
This time, we're pretty sure she's the only celeb who could pull off this crazy grape combo.
Imagine it on a less perfectly built beauty. It would either look like a weird '70s suit or a Giant Purple People Eater costume.