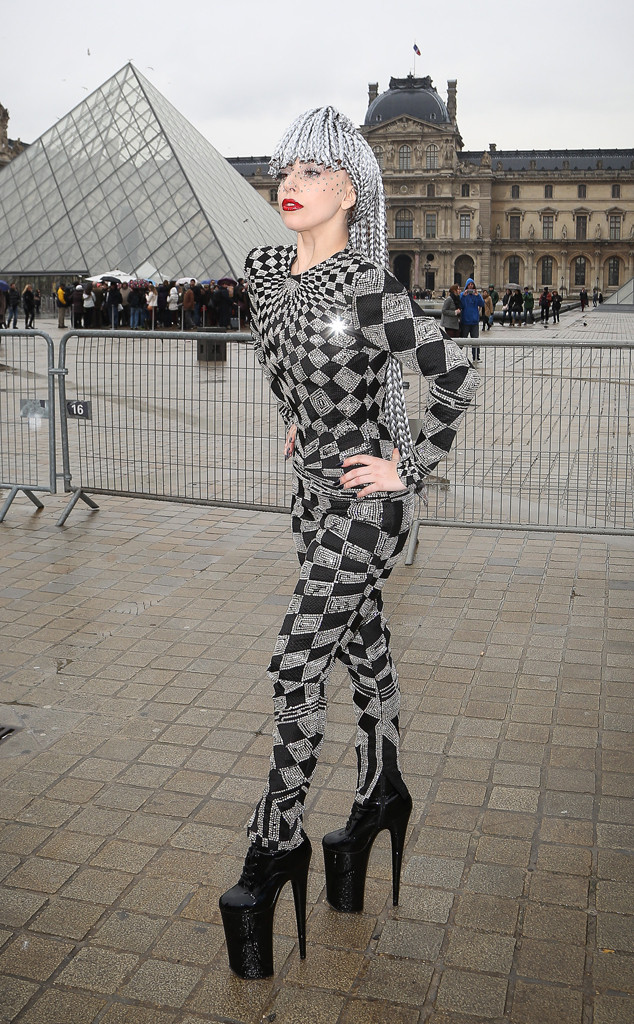 Marc Piasecki/Getty Images
We rarely know what Lady Gaga is thinking when she crafts a look, but this time we think we have an idea.
She, like any child of the '80s is a major fan of Sesame Street, hence the Muppet-style hair. But she's in Paris...which is in Europe...which is the home of the original court jesters to the Kings and Queens, and since she likes to have some fashion fun, she chose to dress like a royal comedienne! See. Makes perfect sense!