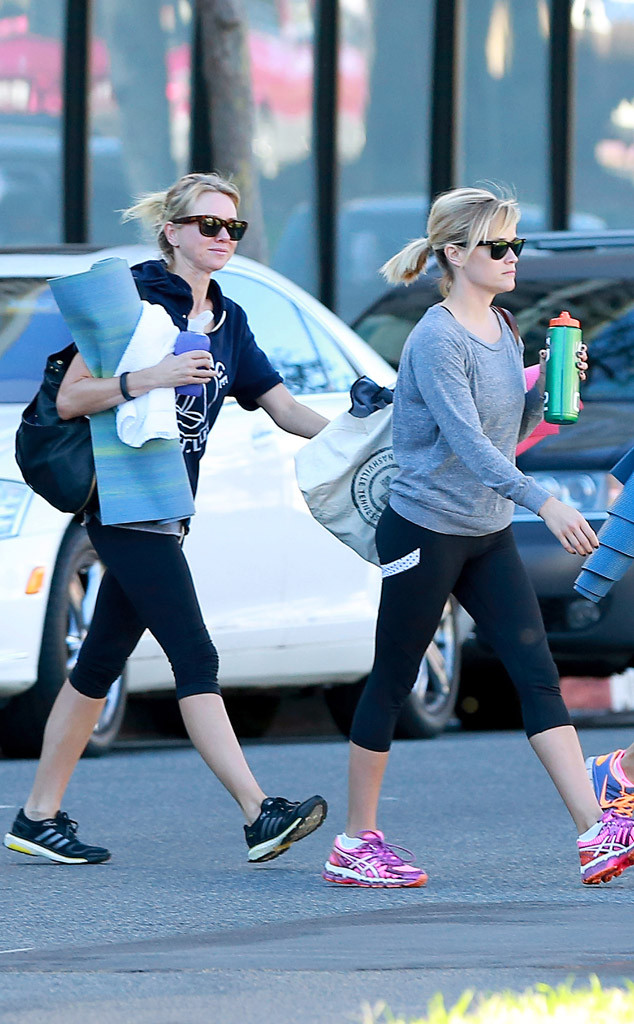 AKM-GSI
There's no style rest for A-list celebs who are constantly being stalked by paparazzi. Even their yoga clothes need to be perfectly selected.
Luckily, Naomi Watts and Reese Witherspoon passed the gym-bound fashion test earlier this week in Los Angeles.
The off-screen buddies recently met up for an early morning stretch session with friends.
Not only do they both look incredibly fit in their skin-tight pants, but they maintain a distinct sense of dress despite essentially wearing the exact same thing.