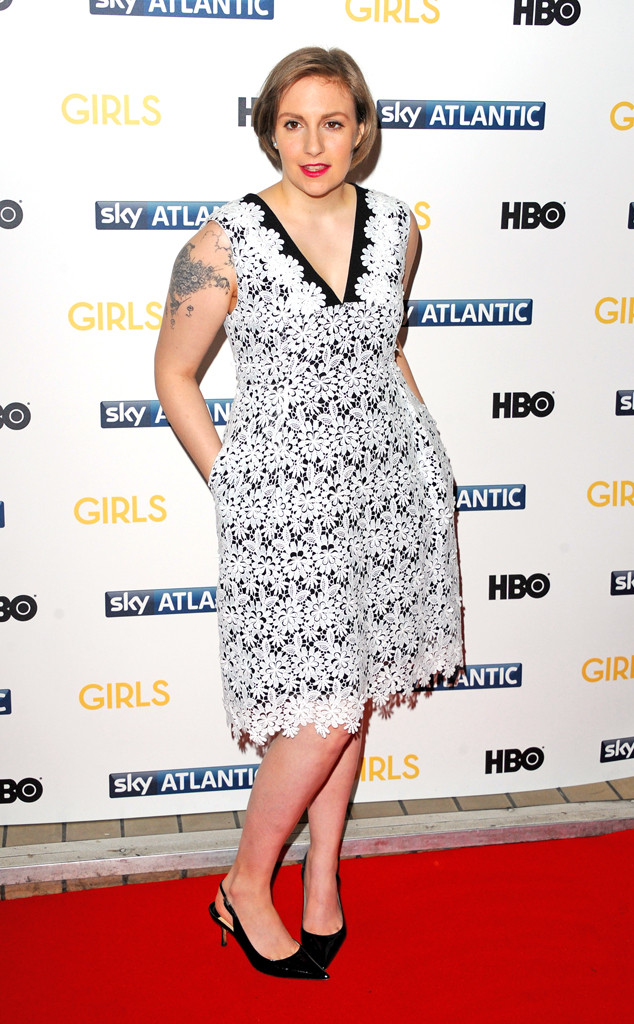 Anthony Harvey/Getty Images
Okay. Who convinced Lena Dunham to wear this dress and how can we make sure they advise her on every attire decision for the rest of her red carpet walking life?
There have been some major swings and misses style-wise for the HBO darling, but this Erdem dress erases at least a dozen of them, as far as we're concerned. Was she inspired by the more fashionable A-listers at the Golden Globes? Is co-star Allison Williams's couture queen status making her competitive? Or did she just finally read all the articles we've been writing about her for the past two years?