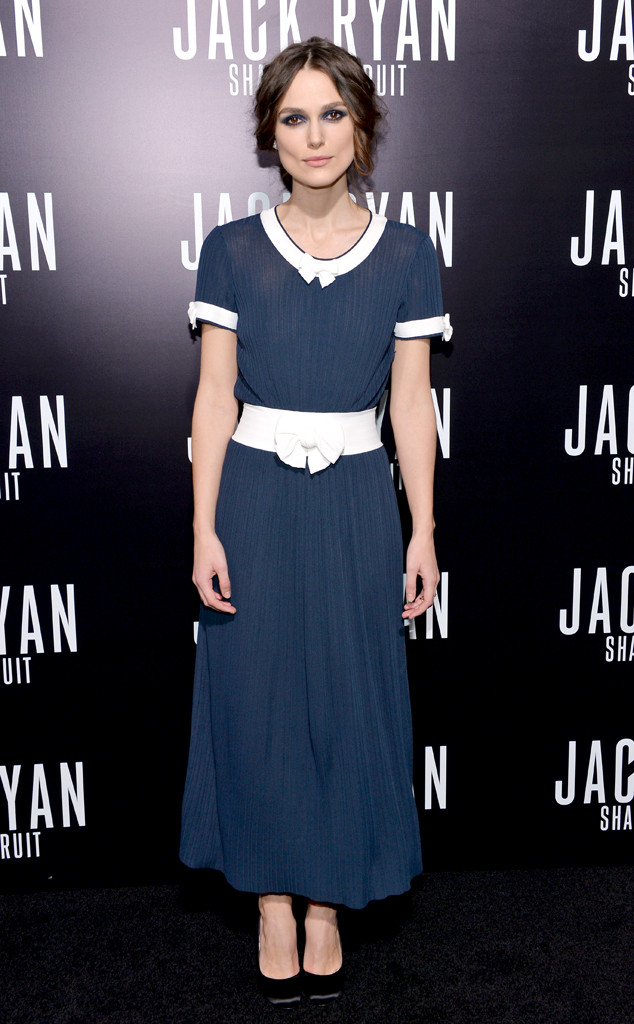 Dimitrios Kambouris/Getty Images
Well this is certainly a creative way to let the Downton Abbey producers know you'd like a part next season.
We can't think of another reason as to why Keira Knightleywould step out looking like O'Brien's prettier little sister.
Maybe she's gunning for a cameo to play Thomas's next evil side kick? Ooh or maybe Anna and Bates will soon be expecting meaning Lady Mary will require a replacement?!
The possibilities are endless (a baby-sitter servant for Lady Rose??) but in this drab navy frock, the only place the Pirates of the Caribbean star is dressed for is Mrs. Patmore's kitchen.