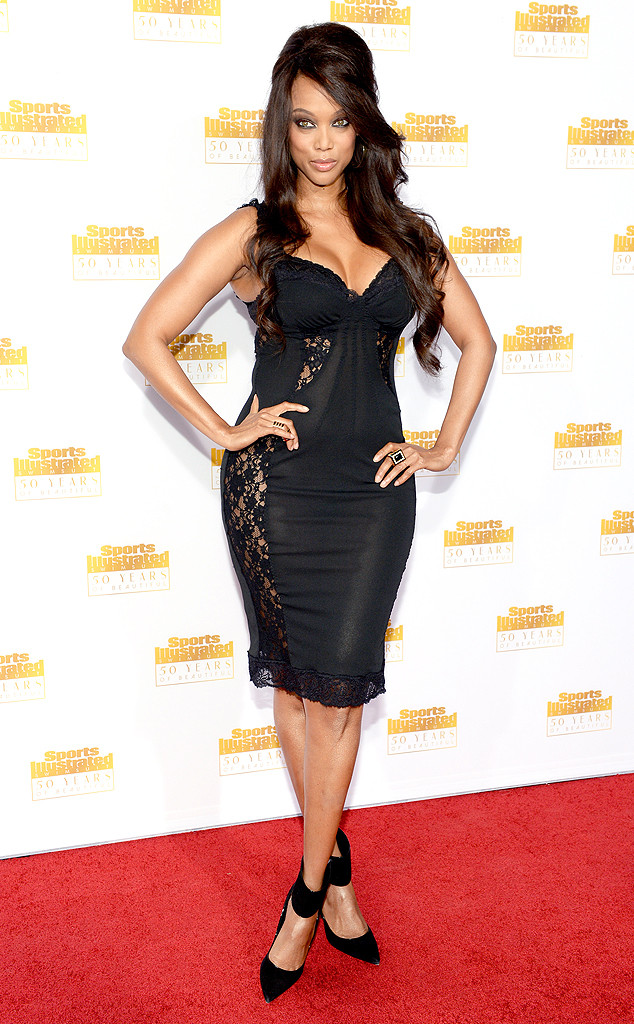 Dimitrios Kambouris/Getty Images
Okay. Stay with us on this Tyra Banks situation because things are about to get weird.
Imagine a futuristic sci-fi thriller in which super tall supermodels from outer space land on earth, raid a Victoria's Secret (because they're hip on how to takeover Earth, male-wise at least) and then invade a Sports Illustrated party. It would be the world's most perfect cover, right? Well, if the fashion host's overall look is any indication, that B-movie plot may be a reality.