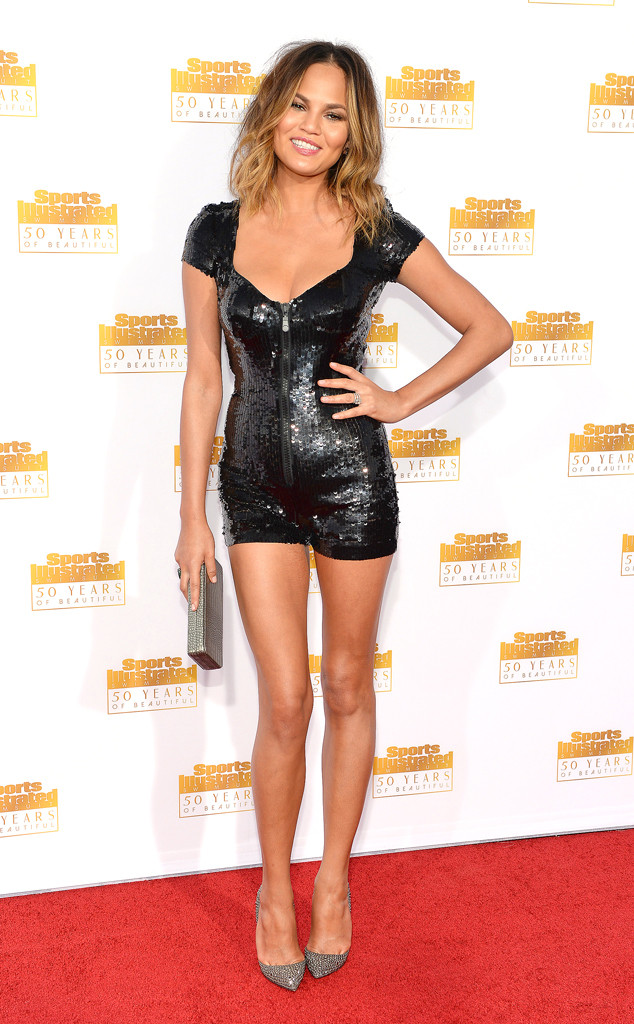 Dimitrios Kambouris/Getty Images
Chrissy Teigen kind of looks like the world's most formal baby headed to a New Year's Eve bash, but we're not sure that's such a bad thing.
The Sports Illustrated supermodel showed up her magazine cover counterparts at the swimsuit issue's 50th Anniversary in the world's tiniest adult romper. We have no idea what's preventing those micro mini shorts from riding right up her butt or chaffing her inner thighs, but this American-born beauty has suffered for fashion before.