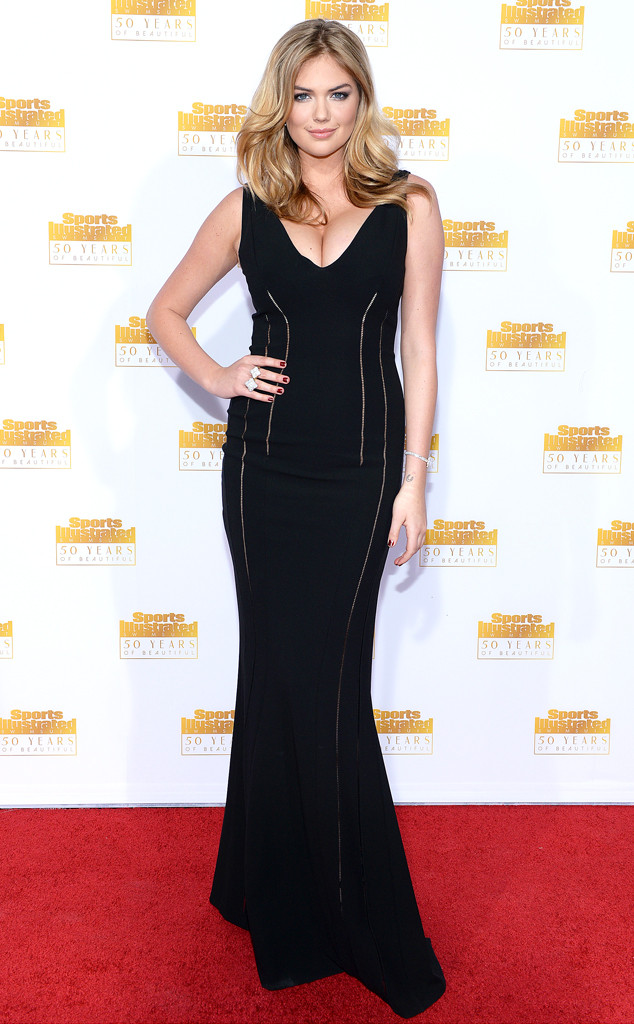 Dimitrios Kambouris/Getty Images
If we didn't know better, we'd think a group of frat boys were responsible for Kate Upton's current red carpet fashion. They either designed the dress way too small on top, for obvious reasons, or sent the supermodel a way too tiny a size, for those same obvious reasons. Now somewhere the clever boys of Alpha Theta Couture are collecting bets on which boob pops out first.
It's not an entirely unlikely scenario, given how stuffed-in the blonde bombshell looks. Then again, the rest of the black stunner is so flawless that no flannel wearing co-ed could possibly get credit.